Wet shotcrete machine for swimming pools and wall shotcreting
2021-10-18 17:09:57
On October 13th, we received an inquiry from the Philippines in the backstage, which roughly means that we need a shotcrete machine for swimming pools and wall shotcreting and want to know its price, our salesman recommended our wet shotcreting machine for him.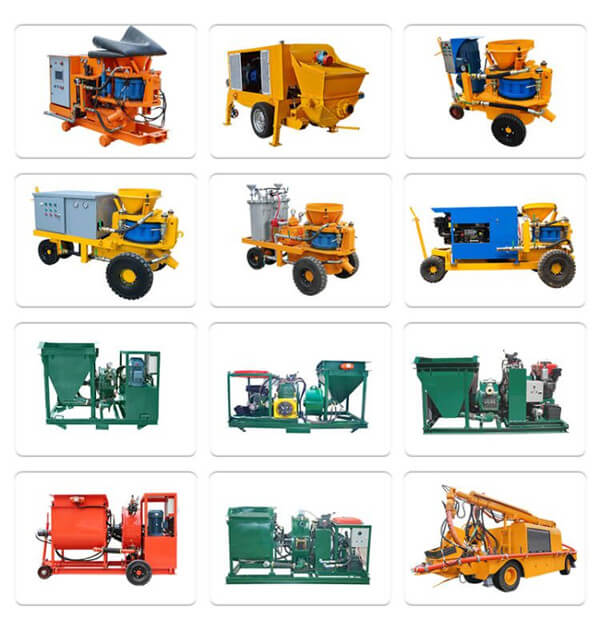 The wet spraying process is to make the mixing ratio of aggregate, cement and water uniform according to the design, pressurize the nozzle with a wet-mix shotcrete, and then add the quick-setting agent to the nozzle after spraying. The quality of wet shotcrete is easy to control, and the dust and rebound are small during the spraying process. It is a spraying process that should be developed and applied, but it has high requirements for spraying machines, mechanical cleaning and troubleshooting.
Wet shotcrete machine for swimming pools and wall shotcreting
is very common in spraying machine. I often wonder how does it work? What is the difference between wet spraying machine and other spraying machinery? This article will focus on the wet spraying machine equipment and the Chinese spraying machine that customers care about most.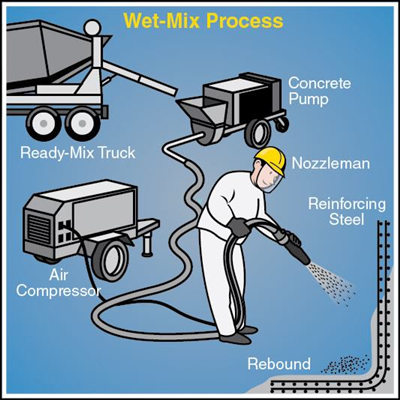 There are countless
wet shotcrete machine
for swimming pools and wall shotcreting construction projects in China. Dust pollution plagues human health. The government has always advocated green projects. As a key equipment in many engineering fields, wet spraying machines are widely used in mines, culverts, foundation pit support, river slope protection and other projects. Due to its comprehensive performance, it has the advantages of reducing dust, reducing rebound and saving materials.
Wet spraying machine is suitable for the greening of plants that are difficult to grow in rock, hard soil, sandy soil, poor soil, acid soil, arid area and coastal barrage. It is used for highway side slope greening, high-speed rail side slope greening, afforestation, ecological restoration, sand control and other projects. Wet sprayers are also used for daily care such as irrigation, fertilization, and pesticide spraying. Soil improvement work can be one-time seeds, fertilizers, soil amendments, seed binders, wetting agents, soil mulch, straw, loess, red soil, sandy loam, clay soil, and some strong cracks. The soil is organically mixed, and large-scale, high-concentration, and extremely heavy-concentration slurry materials are sprayed evenly.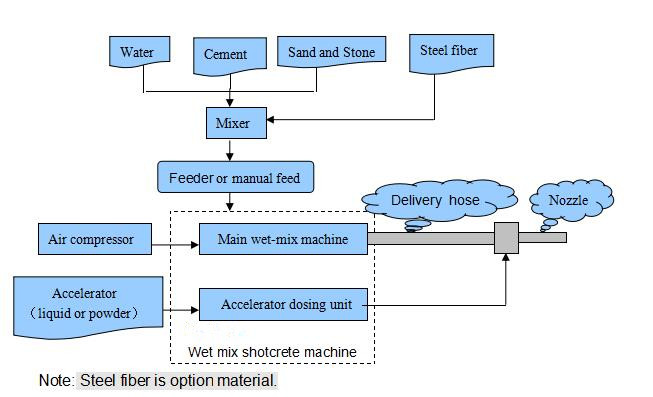 Wet shotcrete machine for swimming pools and wall shotcreting
is used for wet shotcreting equipment. Compared with dry and tide spraying machines, it has significant advantages such as less working dust, less ejection rebound, protecting the working environment, saving raw materials, and improving spraying quality. And operation and maintenance are very convenient. Adopting the working principle of low-pressure and low-speed swirling air supply and short-distance spraying, it overcomes the problems of blockage, pulsation, segregation, etc., and the sprayed concrete flow is uniform and stable. Wet spraying machine can improve the quality of spraying material. The advantages of wet spraying machine compared with other spraying machinery: greatly reduce the dust concentration outside the machine and nozzle, and eliminate the harm to workers' health. The operating efficiency of the pump wet spraying machine is also as high as 10m3/h, which greatly improves the construction efficiency.
Wet shotcrete machine for swimming pools and wall shotcreting
always have low rebound. Using wet spray pump to spray wet, the rebound rate can be reduced to less than 10%. The water-cement ratio of the wet spraying machine is easy to control, and the concrete hydration degree is high. It can greatly improve the quality of shotcrete and improve the uniformity of concrete. In principle, dry spraying and anhydrous mixing are uniformly mixed into the sprayed concrete. Spray into the water and spray under wind pressure. After the wet shotcrete is mixed with water, it enters the shotcrete machine and accelerates the accelerator at the nozzle. Then it spews out under the pressure of the wind.
If you still have questions about wet shotcrete machine for swimming pools and wall shotcreting, you want to know if this wet shotcrete machine is right for you. You can send us an email. This is why we serve you seriously.