Refractory repair for iron & steel works
2019-07-05 09:24:53
During the past one month GZ-5E-R Refractory gunning machine finished an important mechanical and refractory repair has been carried out at China Iron & Steel Works. After casting the residual molten metal by drilling out the furnace and extracting the residual coke and the old damaged brick lining in the tuyere area, a large number of exchanged corrugations, cooling walls of the abdomen and lower stacking areas occur.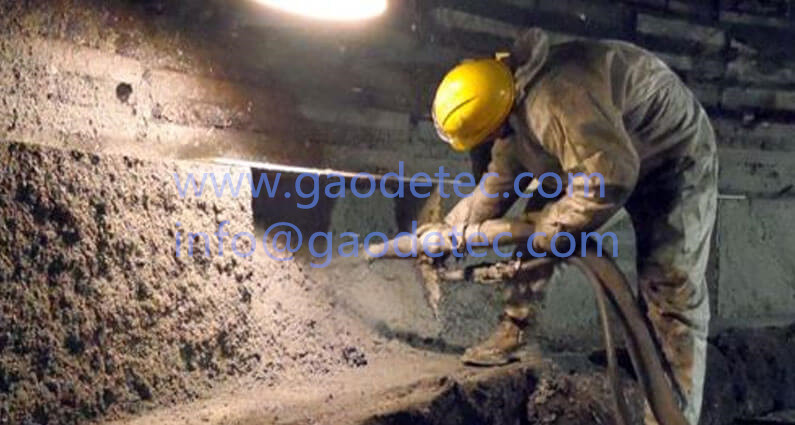 The retrofitted area uses monolithic castables installed by shotcrete technology and brings innovation in technical concepts and materials. In a five-day work frame, with the help of three lifting platforms, a two-layer refractory installer completely regenerated the area zone, Bosh and the entire lower stack.
Over 500 ton of refractory materials have been used for iron & steel works. Different products corundum, silicon carbide and mullite base have been used as working lining. The seam between the slats has been sealed with a plastic stamped high aluminum base. The gap between the casing and the slat is grouted by the clinker self-flowing castable.
The synergy between Gaodetec and its installation partners and local staff engaged in complex mechanical activities is fundamental to achieving work within a limited and difficult time frame.
Refractory gunning machine repair is the largest and most important project achieved by Gaodetec in 2019 and is an important milestone for further development.
If you want to know more about our GZ-5E-R Refractory gunning machine repair work, you can tell us freely. Email address: info@gaodetec.com. Thanks!
Below are some models of refractory shotcrete for your reference.