Refractory pan mixer for mixing refractory in steel plant
2018-12-04 09:52:35
Refractory pan mixers is mainly used for mixing refractory materials, castable in steel plant. Equipped with walking wheels and forklifts hole, very easy to transport in working site.
Nowadays, we designed four different model refractory pan mixer, GRM100, GRM250, GRM500 and GRM800 refractory mixers, mixing capacity is 100L, 250L, 500L and 800L.

For GRM100 and GRM250 refractory mixer, it is equipped with walking wheels, two operators could easily move it in working site. For GRM500 and GRM800, because the weight is larger than GRM100 and GRM250 refractory pan mixers.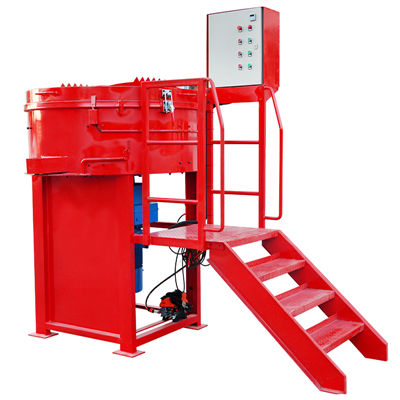 In order to keep the mixer stable in the use, we add the forklifts hole instead of walking wheels. Besides, In order to protect the motor for GRM500 and GRM800, our refractory mixers is also equipped with soft-start device, which could smoothly start motor.
Every mixer have five different refractory pan mixer acting mixing arms and blade, they are used for mixing bottom, wall and shaft.
There are three different water line around our mixer, it could even mixing materials and water. In order to prolong our mixer service life, there are high wear resistant liner in the bottom and wall.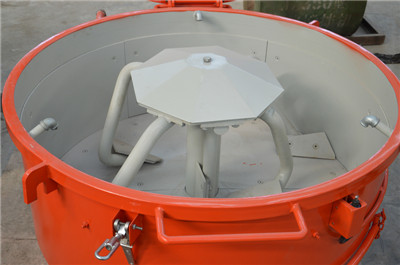 In China, we have provided our mixer for famous steel plant, like Baosteel, Angang company etc. In foreign, we have also provided refractory pan mixer vesuvius company etc. As what we know, Vesuvius is leader of global refractory industry, they have refractory field in globally.
And our mixer received better feedback from Vesuvius company. If your local voltage is different with us, we could also customize the suitable voltage motor for you according to your demands.
Want to know much more detailed working video information, please check the below working video link. https://youtu.be/CjC4OSL2VHM
You could also visit our website and send the inquiry to us, we will provide the best price for you.