Refractory paddle mixer for sale
2019-07-10 16:11:23
Refractory Paddle Mixers are well-suited for steel mill. Our paddle mixers offer mechanical stability, drive the engine, adjust the paddles and safety features to provide optimum performance for the castable. The rugged paddle mixer will provide years of useful service for the preparation of refractory castables prior to installation. It can be delivered quickly in drum capacity from 100 - 800 liters (100 - 800 kg payload). The refractory paddle mixer is a complete unit consisting of rugged and wear-resistant components that require little maintenance except for normal cleaning. It is very stable and comes with a hook and a retractable, towable drawbar for easy access to the vehicle or to the rear of the vehicle.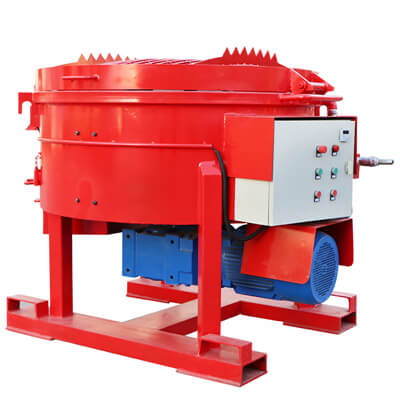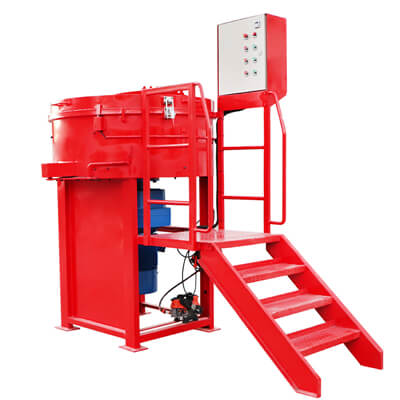 Use of paddle mixer:
The paddle mixer for refractory is first started and the dry material to be mixed is then added to the mixing tank. The volume of added material should not exceed approximately. 60% of the tank's volume. Add water according to the instructions printed on the pourable bag. When the mixture is homogeneous, it can be emptied. For example, place a wheelbarrow under the discharge door. Then pull the arm to open the door. After use, the machine mixer should be cleaned by rinsing with water or a high pressure cleaner. In connection with cleaning the mixing tank, it may be necessary to open the barrier. Place it on top of the machine.

WARNING: Stop the machine first and remove the CEE plug as an additional safety precaution. There is a lifting lug at the top of the machine's central shaft. When the safety light barrier is turned on, the lifting eye can be seen. It is used to lift a paddle mixer, for example, on a truck.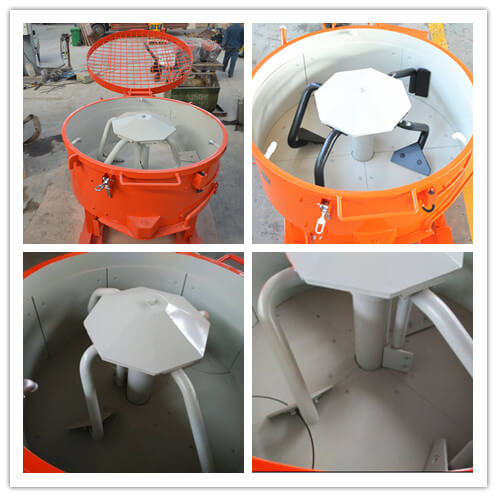 Available range of paddle mixers:
Item

GRM100
GRM250
GRM500
GRM800

Mixing capacity

100kg

250kg

500kg

800

kg

Rotating speed

49rpm

46rpm

33rpm

39rpm

Motor Power

4kw

7.5

kw

11kw

18.5Kw

Feeding Height

1000mm

1150mm

1300mm

2350mm

Dimensions (mm)

810x810x1090

1020x1020x1120

1250x1250x1300

2800x1880x2640

Weight

420kg
560kg
890kg
1350kg

Note:

Technical data may change due to technical progress, subject to modification without notice.