Prestressed Tension Hydraulic Jack and Related Prestressed Equipment Are Sent for South America
2016-09-01 14:29:32
This week we sent some prestressed equipment to our customer from South America, including tension hydraulic jack, tension electric oil pump, grout pump and mixer, embossing machine and related spare parts.
1. YDC series of hydraulic jack
YDC series of hydraulic jacks are widely used for different type of anchor system, front tension system and post tension with different equipment. The cylinder of hydraulic jack adopt more advanced prestressed deal process, lighter, smaller, more power, better seal performance, more safe and reliable.
The below is technical parameters of YDC series of hydraulic jack, there are some jacks in stock, if the tonnage is more than 500 tons, it need to be customized.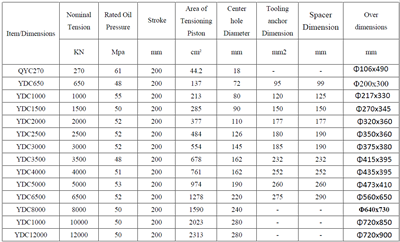 The following is the picture of YDC1000, YDC2000 and YDC3000 hydraulic jacks.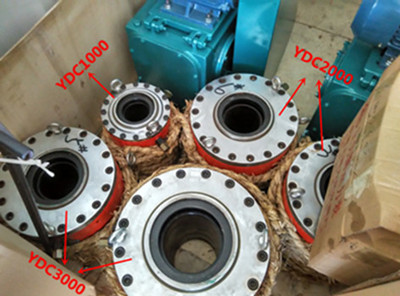 2. Electric tension oil pump(electric power pack or pump station)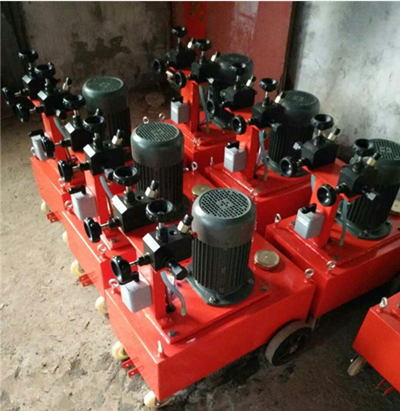 ZB series of electric high pressure oil pump is a plunger type electric high pressure pump, we also call it electric power pack or electric pump station. Its rated pressure is 50Mpa and 63Mpa. Its main function is as power unit of hydraulic jack, hydraulic extruder machine, button head machine, embossing machine, etc.
The below is the technical parameters of electric oil pump.


The kinds of grout pump is mainly used for high building, highway, railway, bridge, subway, tunnel and other large project, it is a best project machine for prestressed grouting, mortar, cement conveying and spraying. Its features is sample structure, flexible operation, convenient maintain, high lifting, small pulse, high bearing, better spraying, etc.
4. JB-180 mixer

JB-180 mixer is the type of multi-function forcing type electric mixer, used for construction, railway, bridge, prestressed unit. After first time mixing in hopper, the cement mortar will enter into save hopper to second mixing, making cement mortar non-sludging, non-liquate, avoiding block up. Its features are small dimension, light weight, uniform mixing, better reliable, easily to be moved, installed and operated.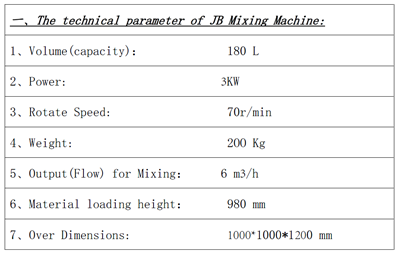 5. YH-30 embossing machine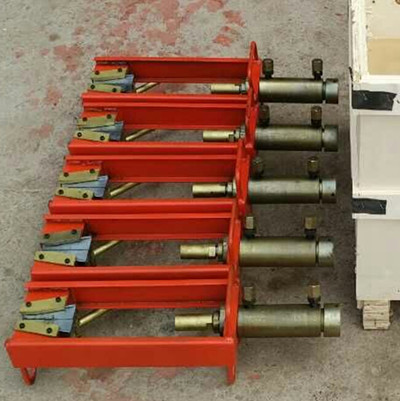 Embossing machine is a type of anchor, it could make 12.7mm or 15.24mm PC strand into lantern shape, the below is effect picture after using embossing machine.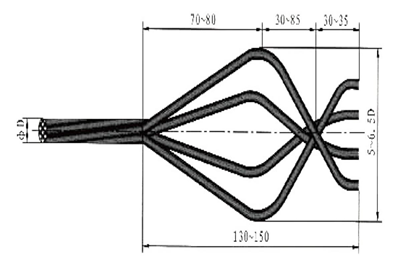 If you are interested in the upper prestressed equipment, welcome to send inquiry to us. Here is my email: info@gaodetec.com.