Peristaltic grout pump for tunnel boring machine (TBM)
2019-09-13 15:01:24
Gaodetec peristaltic grout pump is used in tunnel boring machines (TBM) and bentonite mud and transfer. They are ready to be shipped to the customer.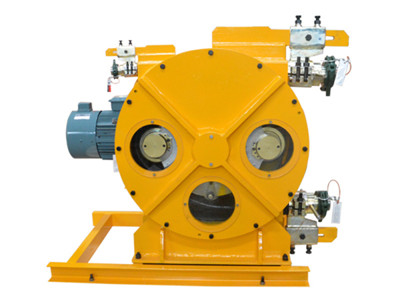 Learn more about the application of these pumps.
We need complex project requirements and build systems and equipment that streamline the mixing process. Our customers need to provide a heavy duty pumping solution for this project. The project requirements are as follows:

Tunnel Boring Machine (TBM) P
eristaltic
Grouting Pump:
The grouting process used for this project will be a two-component "A" and "B" grout.
Grouting will be water, cement, fly ash, bentonite and liquid stabilizers. S.G. 1.3% solids weight 36%. The flow rate can be varied to 378 liters per minute (100 gallons per minute). Exhaust pressures up to 2.5 Mpa (360 psi).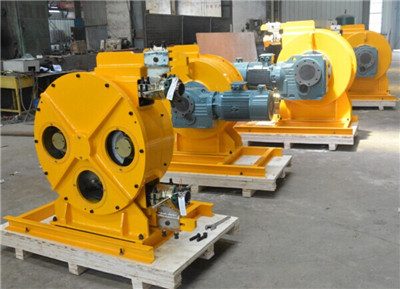 Bentonite slurry and transfer:
The bentonite
peristaltic
pump is used as a backup pump for the tunnel boring machine feed pump, and the bentonite is transferred to the TBM and the hydrated bentonite is fed to the grouting mixer to suit the
selected mixing design.
The bentonite slurry was mixed at 8% with a batch content of approximately 235 litres (62 usg). Pump flow @ 378 l/m (100 gpm) time to transfer bentonite slurry to grout plant approx = 37 seconds depending on cycle time requirements.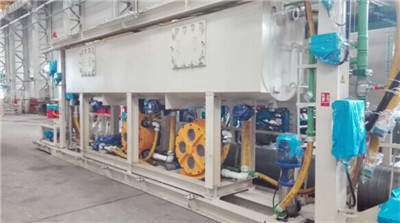 Peristaltic pumps working principle:
The peristaltic pump is mainly composed of a pump house, a rotor, a roller, an idler roller, a squeeze hose and a driving device. The squeeze hose is U-shaped in the pump room, and the hose deforms when the rotor drives the drum to rotate. After the roller is rotated, the deformed hose is restored by its elasticity. Therefore, a negative pressure is generated in the hose, the slurry is sucked in, and discharged through the outlet under the push of the roller, eventually forming a pressure transfer of the slurry.