Hot sale mobile planetary concrete mixer factory price
2022-12-04 17:31:57
Hot sale planetary concrete mixer is a kind of forced concrete mixer. In the mixing process of this kind of mixer, several mixing blades installed on the mixing shaft mix the materials to form a uniform substance.


During work, the mixing blade not only rotates around the mixing shaft, but also revolves around the central axis of the barrel. This is also the origin of the name of the planetary concrete mixer. The function of revolution and rotation can ensure that the range of motion covers the entire area without leaving any dead ends. Therefore, its performance is better than other concrete mixers.
Discharging Volume (L): 330
Diameter of Mixing Drum (mm): 800
Discharging Power (KW): 2.2
Discharging Volume (L): 750
Charging Volume (L): 1125
Diameter of Mixing Drum (mm): 1800
Discharging Power (KW): 2.2
1.The structure of the transmission speed change mechanism is compact, easy to install, and the transmission efficiency is high and stable.
2.The planetary mixing structure can mix the materials in the barrel in all aspects without leaving dead corners.
3.The synthetic movement of rotation and revolution forms a centrifugal operation on the material, which speeds up the mixing efficiency.
4.It can be applied to large-scale production lines as well as small laboratories.
5.It can be applied in a wide range, including refractory materials, building materials, concrete, cement, ceramics and other materials.
GMC Planetary Concrete Mixer Factory Price details:


Gaodetec Group is an experienced planetary mixer manufacturer, and we have focused on the manufacturing and innovation of planetary concrete mixer and gas cement mixer for sale firstly at the end of 20th century. So far, our planetary mixer concrete has been exported to many countries, such as Russia, the Philippines, Indonesia, South Africa, India and so on. With advanced planetary mixer design, the project task can be finished ahead of time without extra spending and time. In addition, planetary concrete mixer for sale is often used as the main host of stationary concrete plant, which can totally ensure the mixing quality while improving productivity.
2. Branch office set in oversea countries to serve customers faster and better;
3. Spare parts are in stock, solve customers' worry;
4. Professional after sale team to solve customers' worry.


Gaodetec
Group has established 8 service networks including more than 60 after-sales service engineers for overseas market. They all unified manage and deployment by the specialized agencies-customer service center, and establish a detailed customer files. The electrical and mechanical after service engineer`s technical level and skill are fully qualified for the installation, adjustment, commissioning, training and advice the user`s operators and provide free technical advisory service etc.
Our company has accumulated lots of professional technologists and workers, and we try to combine the most advanced technology into the design of our planetary mixer and concrete mobile mixer for sale. As professional planetary mixer manufacturers, our planetary concrete mixer has compact structure, high mixing quality, high working efficiency and long service life, which are the reason that our machine are sold very well at home and abroad. If you have the interest, welcome to contact us for free quotation at any time.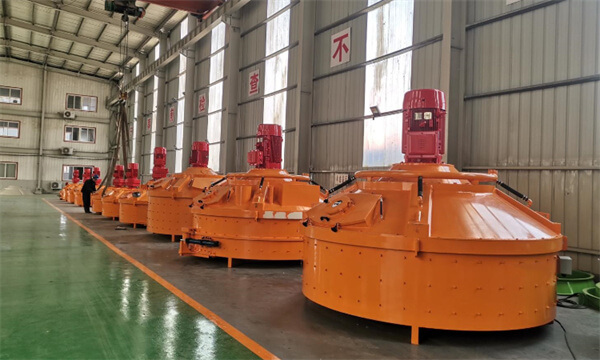 GMC series are the hot sale planetary concrete mixer in our company, which can be motivated by diesel or electric with customers' selection. We warmly welcome investors and customers to come to China to visit our factory at any time. If you are looking for such a concrete mixer, why not contact us now? Leave your message in the form below, we will reply in 24 hours!