Light weight CLC making machine for sale
2021-08-09 11:37:22
Light weight CLC block making machines are also called CLC blocks, due to their light weight, convenient construction, can be drilled. What's more, good breathability makes it more suitable for human life. The cost of CLC block is much lower than that of ordinary concrete blocks. Insulation performance is better than ordinary concrete blocks, especially breathable moisture-proof function, rainy days will be wet. People live comfortably, so it's becoming more and more popular. Foam concrete blocks are made from slag, coal ash, mountain flour and sand, which means waste can be reused. Therefore, foam concrete is a kind of green building material.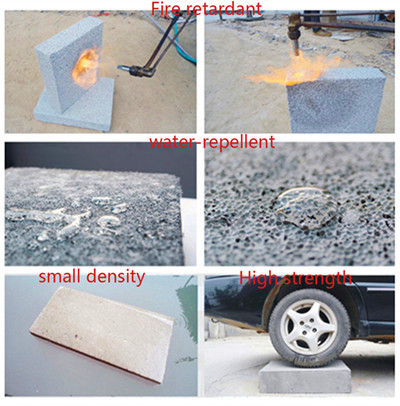 Foam concrete blocks are simple to make and less invested, which is a good business. Gaodetec
light weight CLC block making machines
are ideal equipment for foam concrete plants and the most popular foam concrete machinery in China in recent years.
Compared with aerated concrete, foam concrete has the advantages of low density, good insulation performance and good antifreeze performance because of its interwoven honeycomb structure.
Foam concrete and aerated concrete are both porous and lightweight concrete. Foam concrete is mechanically foamed, and aerated concrete is chemically foamed. As a result, bubbles in foam concrete are distributed very evenly and have almost the same diameter. Stress concentration due to uneven internal structure can be reduced.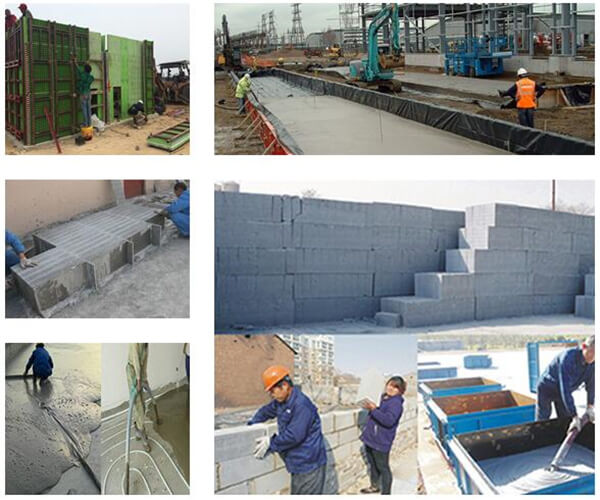 In addition, aerated concrete requires steam maintenance and is not suitable for current pouring. But foam concrete can be used for sit-in construction and can be poured anywhere in the building, making it more widely used and easier to produce.
Whether it's lightweight blocks, wall panels or other applications, foam concrete plants require less investment. Our
light weight CLC block making machine and
CLC block making machine
are our most popular equipment for medium to large foam concrete plants. High capacity and automation can save a lot of money and greatly improve productivity.