Gaodetec equipment pays great attention to providing finished hose products with very high service life and excellent performance.

Inner squeeze tubes for peristaltic grout pump
are divided into
NATURAL RUBBER
hoses,
NITRILE RUBBER
hoses, EPDM hoses, Gaodetec high-pressure hoses and food grade hoses according to different raw materials. NR hose and EPDM hose are usually used to transport liquid acid and alcohol because of their excellent wear resistance. NBR hose is mainly used to transport oil, lubricating oil, alkaline liquid and detergent; The inner layer of
Gaodetec high-pressure hoses
is reinforced layer, and the maximum acceptable pressure is 3Mpa. Food grade hoses are used for sanitary work, such as pumping beer, ice cream and drugs.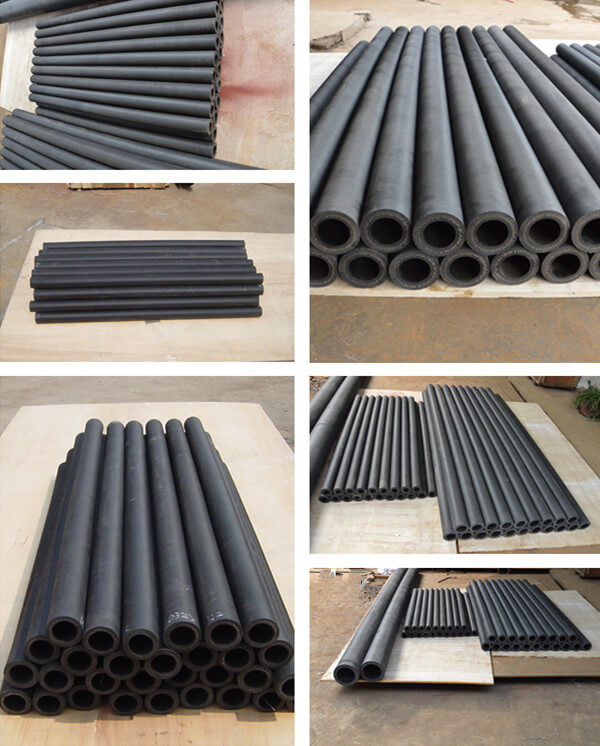 Inner squeeze tubes for hose pump
has excellent wear resistance and high working pressure (3Mpa), with steel wire reinforcement layer.
For hose pump, grout pump, peristaltic pump, the most easily worn part is the hose, so high-quality accuracy is required. Gaode equipment uses the highest quality composite rubber material on the market, multi-layer braided reinforced nylon and a manufacturing process to ensure accurate and constant dimensional tolerance at each point of the whole length of the hose. If you want to buy
NATURAL RUBBER
hoses,
NITRILE RUBBER
hoses, EPDM hoses or Gaodetec high-pressure hoses, you contact us freely. Email address: info@gaodetec.com