What happens when grass is hydroseeded?
2022-08-24 13:41:34
The majority of people hydroseed grass with a professional, but if you want, the procedure is essentially the same if you decide to do it yourself. The choosing of seeds is the first stage.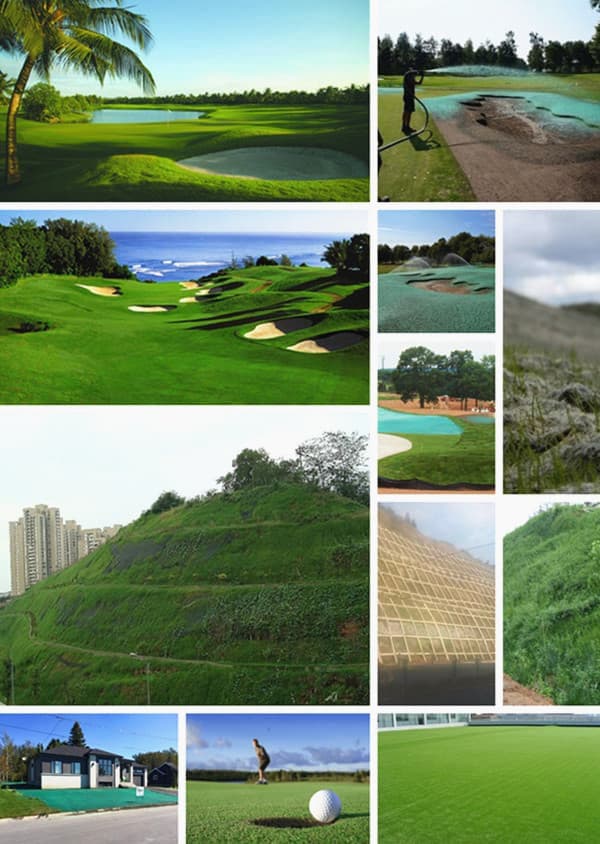 There are numerous seeding options available: You can select a particular type of grass or a mixture of grasses. Your choice of seed should be based on your location and if you require heat, disease, or drought resistance in the grass. Since hydroseeding is expensive, you won't want to repeat the process. This is why it's crucial to carry out the following actions after selecting the right seed:
1. Conduct a soil analysis. If the soil is too acidic or alkaline, grass won't grow properly. The pH of the soil must be between 6.5 and 7 for grass to flourish. To modify the pH, use compost, sulfur, lime, or both. Hydroseed should only be applied to bare soil, so remove weeds, rocks or other debris that may inhibit the seeds from reaching the soil.
2. After that, grade the soil by roughly 3 inches to stop the slurry from escaping the area and damaging surrounding structures.
3. Spread a 2-inch layer of dirt and compost over the area. This will provide the new lawn the nutrients it needs to develop.
4. Set up the hydroseeder by turning on the agitator of the device, which will combine all of the ingredients into a fine slurry. Apply the seed using the sprayer and hydraulic machine. Although the hydroseed mix is messy, it's nontoxic.
5. Water the area twice or three times daily to maintain it. In roughly seven to ten days, grass should start to grow. Rope off access to the area for about 4 to 6 weeks, then restrict it to light use for the following 3 to 4 months. This will give the grass time to establish its root system before it can withstand foot traffic.
Types of mulch used in a hydroseeding slurry:
For hydroseeding, a number of mulches are employed. Each type of mulch is tailored to a certain need, whether it is one for erosion control, premium quality, stabilizing slopes, or landfill covers.
Paper mulch is a cost-effective mulch additive, making it perfect for applications where quality is secondary and cost containment is a priority. It works well for flat, open fields in industrial regions, as well as some yards and highway medians.
Although wood fiber mulch is more expensive than paper mulch, it is more effective in halting erosion and fostering plant development. A wonderful option for slopes or expensive lawns is wood mulch.
A wood/paper mix of 70% wood and 30% paper mulch controls erosion better and encourages stronger grass growth than paper mulch while costing less than wood fiber mulch.
Less water is needed, straw hydromulch is simpler to feed into the sprayer, and it covers more evenly than paper or wood. Due to these qualities, it is the ideal mulch for establishing luxuriant yards.
As its name implies, erosion control mulch is made expressly to stop erosion. As a result, it's the finest option for preventing erosion on slopes or along waterways.