Hydroseeder price
2019-08-12 18:40:32
Hydraulic seeder plays an active role in highway slope greening, mine greening, desert treatment, embankment protection, large-scale green space transformation and other greening projects.


In determining the vegetation concrete formula of the seeder for sale, the following factors should be taken into account:
1. To ensure that the mixture has good cohesion, good liquidity and easy operation.
2. The unconfined compressive strength of vegetation concrete is not less than 15 KPA, that is to say, it can resist wind and rain and do not fall off.
3. Vegetation concrete has suitable bulk density and porosity, especially the porosity is 50 ≤ 65% (volume ratio) and the bulk density is 1.3 ≤ 1.7 g / cm ~ 3. This structure is beneficial to plant growth.
4. Vegetable concrete has good planting conditions, such as good supply of water and fertilizer, which ensures the supply of nutrients for many years. Vegetation can supply nutrients for a long time, plants can also provide their own, such as dead leaves and grass rot, bacterial nitrogen fixation.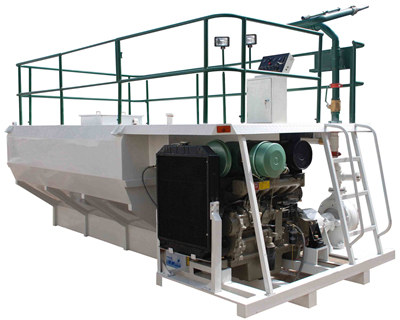 Organic matter, collectively called organic matter, has a significant effect on the physical properties of vegetation concrete, that is, strength, bulk density and porosity, and water and fertilizer supply. The higher the content, the smaller the volume density, the greater the porosity and the lower the strength. Excessive organic matter content leads to too small strength of concrete, too large pores, which is not conducive to moisturizing, but also reduces the cohesion of the mixture and increases the springback loss of spray construction. The practice shows that the most suitable organic matter content is 8 ≤ 16%.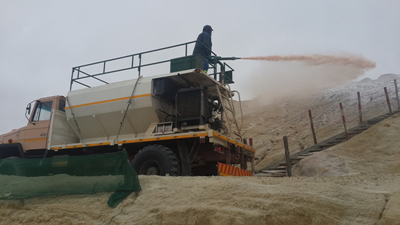 If you want to know the hydroseeder price or hydroseeder cost, you can contact us freely. Email address: info@gaodetec.com