Hose pump for pumping bentonite slurry
2021-05-27 09:57:09
Peristaltic hose pump is widely used for pumping bentonite slurry in industrial application, because of its outstanding feature, such as no seal, no valves, dry running without damage, no contact between product and mechanical parts, only squeeze hose is contacting with materials. Pumping different materials only need change different materials hose pump.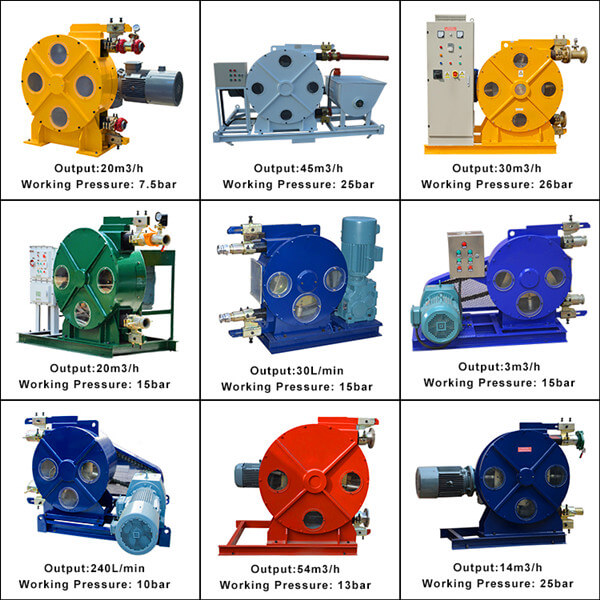 Nowadays, we receive one Indonesian customer inquiry; want to our hose pump for pumping bentonite slurry, considering that bentonite slurry contains 98% H2SO4, so we provide SS316 joint fittings instead of carbon steel joint.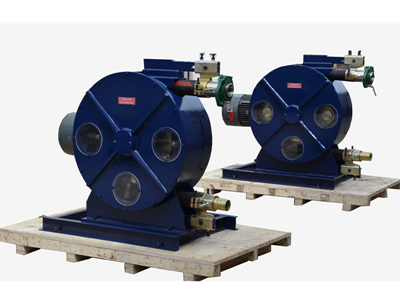 Usually we confirm suitable hose pump for customers, need know the output capacity (m3/h or L/min) and max. It is working pressure (Map or bar).
Gaodetec peristaltic pump adopts spiral bevel gear, rather than cycloidal pinwheel reducer gear box. Hose peristaltic pumps having higher load carrying capacity and overload resistance, running smoothly and long service life. Why so many customers are willing to choose hose pump for their project? The reason is that hose pump has much more adaptable. Usually peristaltic hose pump consists mainly of pump house, rotor, roller, idle roller, squeeze hose and drive unit. The squeeze hose is U-shape in pump house, when rotor drives roller to rotate, hose is deformed. After the rollers rotate, the deformed hose recover by its elasticity. Thus the negative pressure in this hose generated, sucking slurries, and discharging through outlet under roller's push, finally forms pressure conveying of slurries.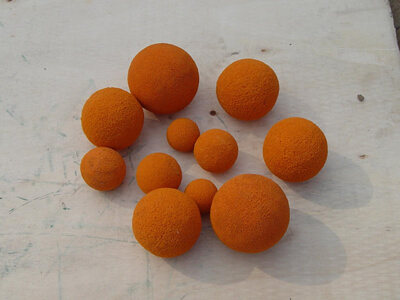 In order to keep hose pump clean, every time the work is completed, the operator should clean the squeeze tube with a sponge cleaning ball. Usually choose suitable size clean ball according to squeeze hose inner diameter. Put the sponge cleaning ball in hose pump inlet, pump out of from hose pump outlet, so twice will be the hose pump cleaning. More detailed hose pump information, please visit our website: https://www.gaodetec.com/peristaltic-pump/