Grouting pumping and mixing unit for sale
2020-09-27 16:42:37
Grouting pumping and mixing unit for sale

Grouting pumping and mixing unit is a combination of mixer, agitator and grout pump in one plant, makes a very versatile and efficient piece of equipment. We can supply different high-volume, high-strength grout units with electric or diesel motors and wide range of flow and pressure configurations are available. The grouting units are assembled on a firm base frame and a single lifting hook for easy manipulation. It is special designed for cement and water mixed project. Its advantage is continuous mixing. Common applications of this equipment include soil nailing, lashing, soil mixing, jet grouting, grouting compaction, vertical lashing and grouting. It is mainly used in highway, railway, hydropower, construction, mining and other ground and underground construction.


Advantages of Gaodetec grouting pumping and mixing unit for sale:
1. Special plating on inner wall of working cylinder;
2. Well known hydraulic components at home and abroad;
3. The box body is made of thick steel plate, which is more reliable and has longer service life;
4. Integral stamping structure of tank bottom;
5. Special welding treatment;
6. IP55 100% brand new motor;
7. The electric control box is made of thick plate and standard Schneider electric components;
8. Standard sealing element to ensure excellent sealing quality;
9. After sandblasting, the paint has a beautiful appearance.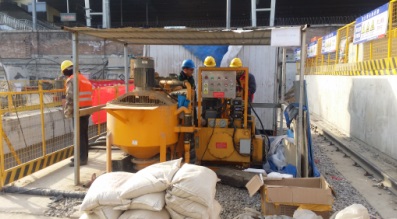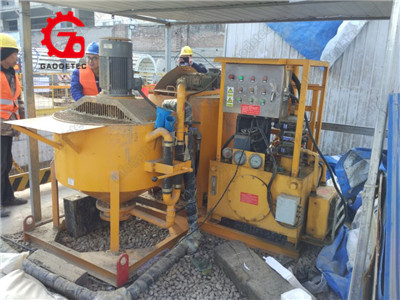 Gaodetec has been developing and producing as many as 30 different grout grouting equipment to meet the various needs in the market. We have been engaged in the grouting equipment industry for more than 20 years and have incorporated many innovative ideas into the design of the system. The grouting equipment is very compact, can be fully automatic, and has many useful functions that make repairs and maintenance easy. Capacity and power can be customized according to your project.
In order to recommend one suitable type grouting pumping and mixing unit and the best price more quickly, please help us to confirm the following points:
1. What is the project you will use the grout unit do, for dam grouting, tunnel grouting or other?
2. What is the pressure do you need, max. Pressure 50 bar, 100Bar or more?
3. What is the output do you need, max. Flow is 200L, 150L, 100L or more smaller?
4. Would you like the grouting mixing unit with electric motor or diesel engine? If want the grouting mixing unit work with electric motor, also please confirm the voltage at the worksite. Is it 3 phase, 380v, 50HZ or other?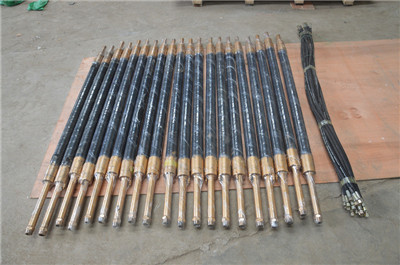 If you are not sure the answers, it is also no problem, Gaodetec also has its own technical team, research and development capabilities, please send us your requirements for grouting pump and mixing unit, we will provide you with solutions according to your needs, like our grout unit customers to discuss. So any question or any demands, please contact us without any hesitation, once confirm the detailed needs on the grout plant unit, better solution will be offered to you at first time. Contact us now for more information for your grouting business now!!!