Grout Injection Plant for Dam Grouting
2018-02-24 13:58:24
Gaodetec grout injection plant widely be used for Dam grouting.
If you want one grout injection plant, please contact [email protected] +86-15903613994 for more information and without any hesitation.
Gaodetec GGP 400/700/100PI-D diesel engine drive grout injection plant was used in Jordan for dam grouting.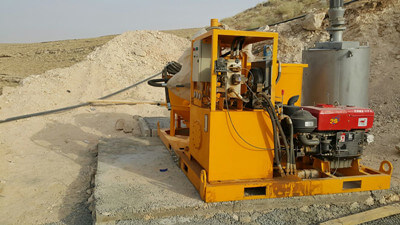 The GGP400/700/100PI-D diesel grout injection plant with following advantages:
1. Compact size, It is combination of mixer, agitator and hydraulic plunger grout pump in one base frame;
2. Have low pressure and high pressure, stepless speed regulation;
3. Yuken relief valve and directional valve for hydraulic system of grout pump;
4. Butterfly valve of mixer and agitator;
5. Oil temperature gauge can automatically control cooler fan working in normal temperature range, if temperature is too high, the machine will stop work automatically;
6. Full hydraulic drive, diesel engine
7. Operation and maintenance are simple;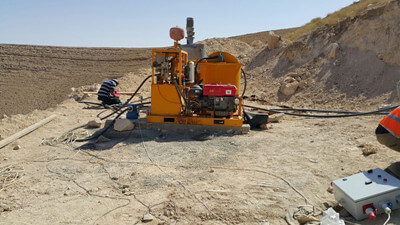 The most important is the type grout injection plant be divide into two parts: grout pump with hydraulic power unit, grout mixer and agitator. And in this design it is more convenient for transport, when two parts were connect together as one whole grout injection plant.
How do you think of the grout injection plant? Gaodetec has its own technical team and with research and development ability, could design the grout injection plant according to your demands, now has tens types grout injection plant for sale. So please contact us for more information of grout injection plantyou're your dam grouting business now!!!