Grout Equipment were used in Vietnam for Post-Grouting
2018-03-19 15:48:15
Gaodetec grout equipment was used in Vietnam for post-grouting projects.
Gaodetec GGP 300/300/75PI-E electric motor drive grout equipment was used for post-grouting in Vietnam.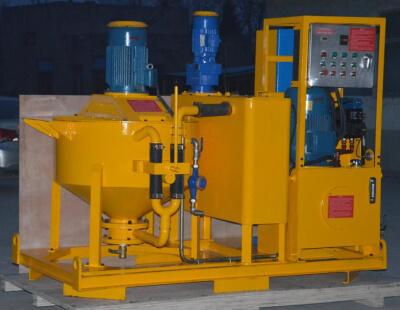 The GGP 300/300/75PI-E electric motor drive grout equipment has following features:
1. Hydraulic reversing and hydraulic drive for vertical grouting pump;
2. The grout pressure and flow has two grade, and grouting pressure and output are step-less adjustable;
3. The grout plant has compact structure, small size because it using rectangular agitator,
4. With high speed and low speed, by rotating ball valve switch;
5. With function of record and display grouting pump reciprocating times by a counter;
6. High speed vortex mixer ensures mix quickly and evenly.
7. Mixer and agitator switch by using squeeze handle, it is safe, reliable and easy to operate
8. The motor has an overload protection function. Hydraulic system with oil temperature overheating protection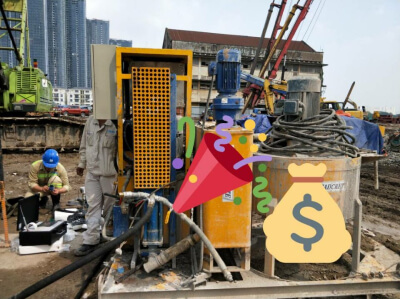 How do you think of the grout equipment?
If you want one grout equipment for post-grouting, please contact info@gaodetec.com +86-15903613994 for more information and without any hesitation.
Gaodetec has its own technical team and with research and development ability, could design the grout equipment according to your demands, now has tens types grout equipment for sale. So please contact us for more information of grout equipment for your post grouting business now!!!