Foam concrete peristaltic pump for sale
2017-02-24 14:40:20
Gaode Equipment company is specialized in peristaltic pump, which is owning many years' experience. Peristaltic pump is a ideal for pumping foam concrete, get the best feedback from the end user, because of its excellent character.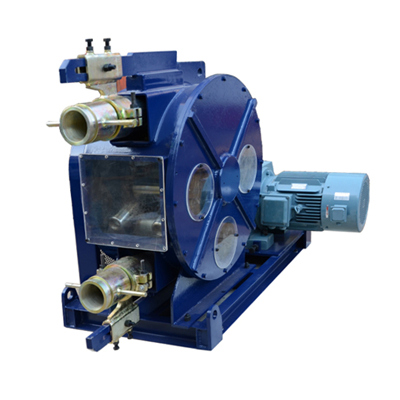 Gaodetec foam concrete preristaltic pump have the below advantage:
1. Foam concrete peristaltic pump squeeze roller and hose interference can be precisely adjusted;

By adjusting the position of the adjustment plate to the corresponding threaded hole, then use the bolt to fix the adjustment plate. You can get the same amount of interference between the squeeze roller and the hose; and adjust the amount of interference can be displayed.
Because the amount of interference between the squeeze roller and the hose determines the squeeze force and the magnitude of the friction force on the hose, thus affecting the service life of the peristaltic pump hose, too much between the squeeze wheel and the hose , Will make the hose by a great squeeze, resulting in severe extrusion deformation, will greatly reduce the hose life; squeeze wheel and hose interference is too small or inadequate, will produce backflow, self-absorption capacity decline , The flow down; at the same time the impurities in the media will be washed vigorously, wear the compression of the hose wall, so that the rapid decline in hose life, so we designed a well-tuned adjustable adjustable hose pump. Compared with the traditional using the ruler to adjust the amount of interference compared with the adjustment of the amount of interference is accurate, squeeze the same amount of interference, easy to operate. Our patented technology is a great way to improve hose service life.
2. Outlet and inlet pipe card, with an annular boss, to prevent the pipe joints in the vibration, the impact of pressure under the movement. The connection is firm and reliable, and the sealing performance is good.