Electric hydraulic pump station for press machine
2017-09-30 09:00:36
This week we will deliver one set double acting hydraulic cylinder and electric hydraulic pump station to Australia. Thank you very much for trusting our quality.
This is a customized double acting hydraulic cylinder, as per customer's requirement, we add a flange on the top of the cylinder, so the double acting hydraulic jack can be used upside down. The hydraulic cylinder can be fixed on the frame of press machine. Please look the following picture. As per your demand, we can do round flange, square flange is ok, too. From the picture we can see, whatever round flange or square flange, both are screwed on the cylinder, it is more convenient.



The tonnage of square flange double acting hydraulic cylinder is 50 tons, 500mm stroke; the tonnage of round flange double acting hydraulic cylinder is 20 tons, 500mm stroke. Both double acting cylinder will be used for manufacturing press machine after matching with electric pump, the press machine will be used for press steel plate, it can do any shape you want via customized mould.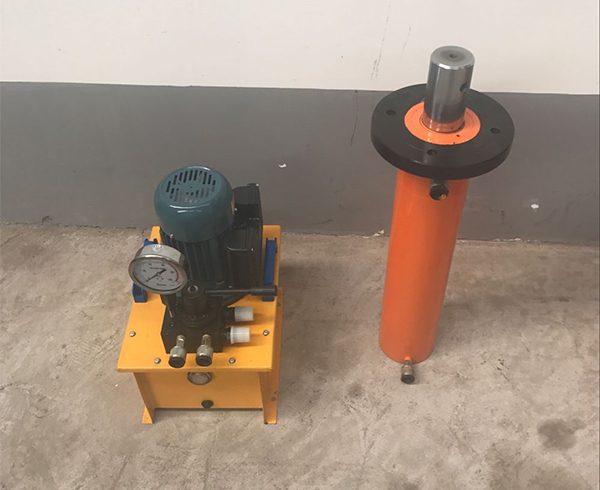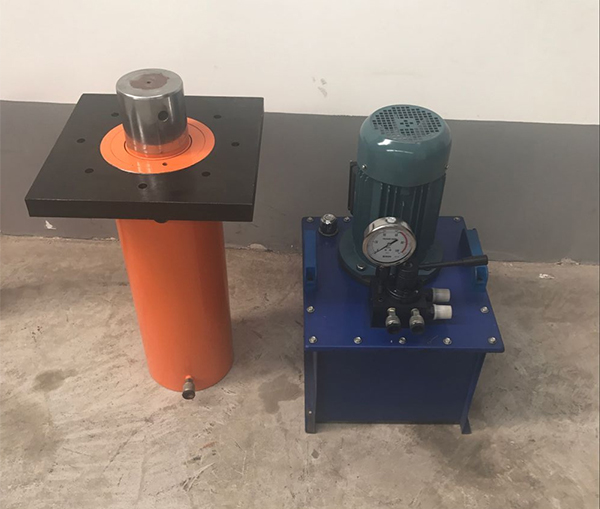 We could customize different hydraulic cylinder as per your tonnage and stroke, for example, single acting hydraulic cylinder, single acting hollow hydraulic cylinder ram, double acting hydraulic cylinder, double acting hollow hydraulic cylinder, lock hydraulic cylinder, and kinds of electric pump station, we have from 0.75KW to 15KW for your options, welcome to send inquiry to us, thanks so much.