DTH hammer drilling rig for sale
2017-07-03 17:23:17
The essence of the DTH drilling machine is to make the hammer into the hole during the rocking process to reduce the energy loss caused by the impact power of the drill rod, thereby reducing the effect of the hole depth on the drilling efficiency.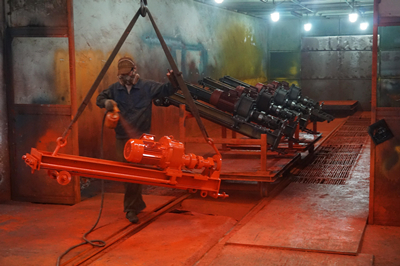 DTH drilling rig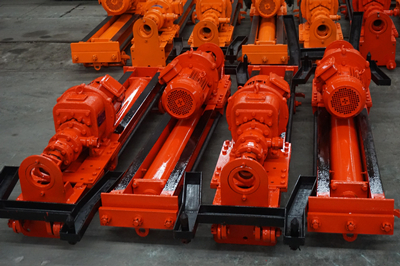 DTH hammer drilling rig

DTH drilling rig is the impact of rotary drilling rig, the internal structure is different from the general rock drilling rig. their valve and piston reciprocating mechanism is independent, that is, the impact device. The front end of the hammer directly connected to drill bit, and the end of hammer connected the drill rod. During the rocking, the hammer submerged into the hole, through the valve (valve), so that the hammer of the piston reciprocating movement hit the tail, making the drill hole on the bottom of the rock impact. The high speed rotation of the hammer in the hole is achieved by a separate rotary mechanism, that is, by an external motor or a pneumatic rotary device, by a drill rod connected to the drill bit end of the hammer. Powder generated by the rock, by the mixed gas flushing out of the hole, the mixed gas from the powder by the center of the drill rod into the hammer, and then through the hammer cylinder on the gas tank into the bottom of the hole.
DTH hammer drilling rig is a ideal tool for blast-hole, slope-protection, etc projects.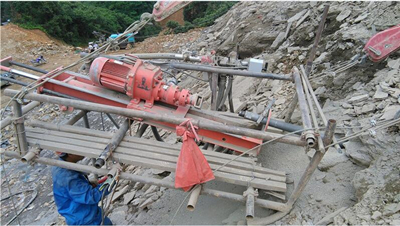 DTH hammer drilling rig for slope protection