The double acting hollow hydraulic jack is combined all the design features of the single action with the superiority of the two-way design, thereby improving the operation and use speed, especially in the longer stroke work, which can make full use of the hydraulic traction generated. The center of the cylinder piston has a penetration hole, which is widely used in nuclear power plants, tunnel engineering, underground engineering, construction and other occasions to achieve the pre-tightening process, and can also be used for other similar needs.
2. Pass the shaft that needs to disassemble or stretch the work piece from the middle of the hollow hydraulic cylinder, and at the bottom of the top, tighten the shaft with the support or nut. Because the stroke of the hollow top is limited, the support or adjustment should be properly adjusted. The nut, (if necessary, the opening gasket can be added) to ensure that the jack is disassembled or stretched within the effective stroke. If the abutment stroke is not enough, repeated adjustments can be made for disassembly and stretching.
Compact design, compact, light weight, easy to handle; through the hollow through hole for stretching cable, steel locks, bolts and bars; this type of hydraulic jack cylinder is widely used in the main engine shaft and tail shaft of each shipyard; can be hollow. The top of the hydraulic cylinder is equipped with a cover for ordinary oil cylinders; the sliding part of the piston and the steel alloy are made of wear-resistant materials, and the piston rod is plated with hard chrome, which has superior wear resistance and rigidity.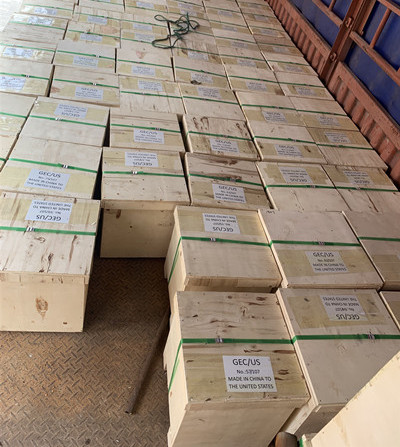 As a manufacturer of
hollow hydraulic cylinder suppliers
and
double acting hollow hydraulic jack suppliers
, we can accept customization according to kinds of requirements.
If you have other question about
double acting hollow hydraulic jack cylinder suppliers, welcome to contact with us, we will reply you very sooner. Here is our official email:
info@gaodetec.com