Customized GH76-770B hose pump for TBM
2017-12-04 13:37:51
Gaodetec hose pumps were widely used in TBM for pumping bentonite, especially GH76-770b hose pump, it is one customized hose pump for TBM.
Hose pump is the ideal equipment for pumping or grouting bentonite, because usually pumping bentonite don't need very high pressure, 5-15bar is ok, while it need big flow, hose pump meet this kind of demands. Usually max. pressure of the hose pump is 15Bar, if want more bigger, also no problem for us, just need to tell us. Regards the flow, also could design according to demands, most popular flow is 6m3/h, 8m3/h, 14m3/h and 20m3/h.
Gh76-770b hose pump for TBM the flow is 20m3/h, pressure is 10bar.
Please check the photo for more information.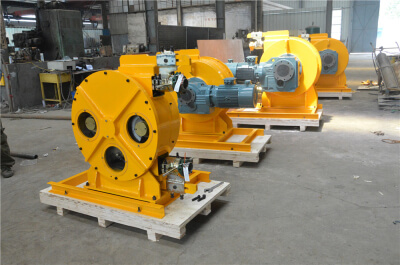 Gaodetec is the main hose pump supplier of CREG (China Railway Engineering Equipment Group Co., Ltd.) for TBM.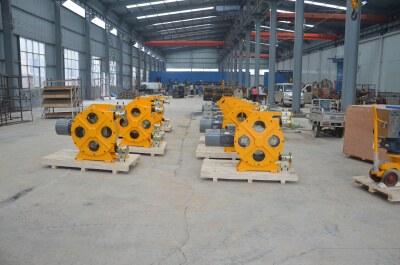 Are you one manufacturer of TBM? If yes, we could offer suitable type hose pump for your TBM, also could customized for you according to your demands.
Are you work on TBM? If your hose pump happen malfunction, or need squeeze hose, also please tell us, the best solution will be offered to you.
How to choose one suitable type hose pump for TBM? Please confirm the following two questions:
1. What's the output and pressure do you need?
2. What's the voltage at work site, 3 phase, 380v, 50HZ or other?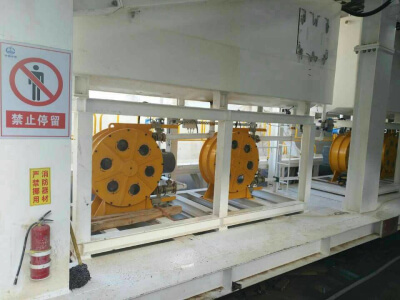 Tell us your detailed demands to +86-15903613994 or email to info@gaodetec.com , suitable type and the best price will be offered to you. Please believe Gaodetec is the trust hose pump manufacturer in China.