Customized Grout pump to Korea for grouting work
2019-03-04 10:06:01
Gaodetec customized one small grout pump was send to Korea for grouting work. For the customized grout pump, it is one customized mini type grouting pump, mainly used for injecting cement grout tubes, repairing damaged dangerous structures, consolidating or waterproofing walls, rocks, dams, and tunnels, pumping special products for anchoring and seals. It can also be used for teaching and research.
Grouting pump is the key equipment in grouting construction. The performance and quality of the grouting pump play a decisive role in the safety, quality and efficiency of the grouting project. If the choice of grouting pump is blind and random, it may cost a lot to fail to achieve the expected effect, and even lead to engineering accidents, which should be taken as a warning and improve scientific.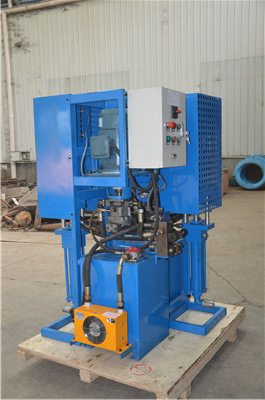 The grouting pump produced by our company has the advantages of low energy consumption, small vibration, low noise, small volume, high efficiency, stable and reliable performance, convenient pressure and flow regulation, and long service life. The maximum pressure of the pump can be set; unnecessary loss during the grouting process can be avoided; the grouting method is to hydraulically press the slurry into the rock or soil gap and fill it with compaction, and new cracks will be punched out during the grouting process. Thus, the frequent changes of the grouting pressure are formed, and sometimes the grouting pressure will change drastically and sharply.
The characteristics of this working condition determine the working performance of the grouting pump:
The grouting pump should have a large adjustment range of slurry discharge, and the change of the final grouting amount and the grouting initial amount is about 8~10 times. The final amount of grouting is small, which proves that it is good to fill and compact.



The grouting pump should have reliable pressure control capability. Because the grouting "filling and compacting" will inevitably form the overpressure of the grouting pump, the pump should reduce the amount of slurry in time to reduce the flow resistance of the slurry in the gap, thus avoiding grouting and fracturing. , mechanical accidents, etc. The grouting pump preferably has the property of automatically adjusting the amount of slurry as the grouting pressure changes.