Customize Flange Type Double Acting Hydraulic Cylinder
2016-08-26 14:18:11
The below photo is a set of 150 ton 100mm stroke double acting hydraulic cylinder, the hydraulic cylinder is customized for our customer from South America. As per customer's requirement, the cylinder is with two flanges, one is plunger flange, with six flange holes; the other one is cylinder flange, with nine flange hole. The flange type hydraulic cylinder will be used for installing a press machine upside down.

And according to customer's demand, we also customize a steel rectangle matched with the hydraulic cylinder. Thickness is 40mm. And we free supply ten nuts for fixing the cylinder with rectangle. Customer is very satisfied with our device.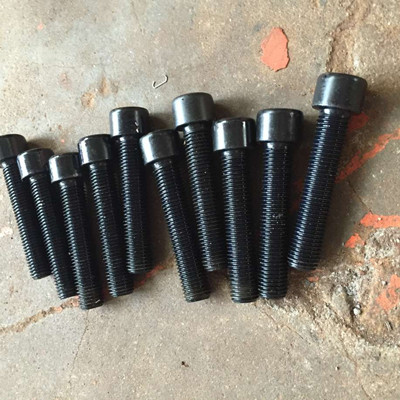 The below is our standard model of 150 tons, if you don't have especial requirement for the cylinder, we will make the tonnage as per the below parameters. And we also have other tonnage for your choice, before we send final offer, please let me know your tonnage and stroke.


Final, the 150 tons flange double acting hydraulic cylinder need to be equipped a 2.2kw 42L electric oil pump. According to customer's requirement, the voltage is single phase 220V 60Hz. If you want hydraulic cylinder with an electric oil pump, we need to know the voltage on your local, it is 3 phase 380V 50Hz in China, we could change it into single 220V 50/60Hz, 3 phase 220V 60Hz, or 3 phase 400V 50Hz, etc.