Container type high-pressure cement grout pump
2023-06-08 15:46:42
A container-type high-pressure cement grout pump is a type of grouting pump that is designed for mixing and pumping cement mixtures at high pressure. It typically consists of a 20GP container or hopper for storing the cement mixture, a pump unit, and a high-pressure hose for conveying the mixture to the grouting site.
Container-type high-pressure cement grout pump is powered by diesel engine with 10-speed gearbox and pneumatic clutch, designed for high pressure cement grout injection, jet grout system and it operates by compressing the cement mixture and force-feeding it through the hose at high pressure.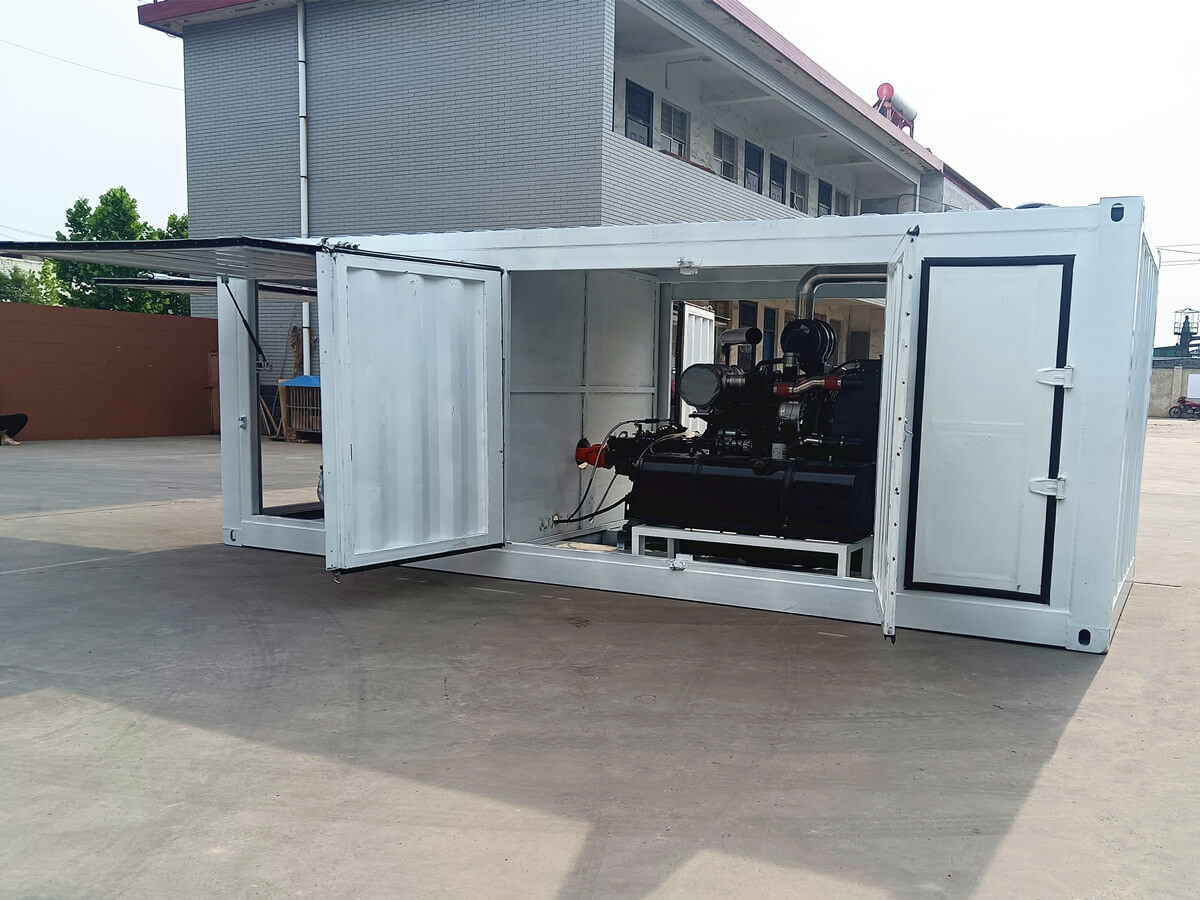 These pumps are commonly used in construction and mining industries for a variety of applications such as soil stabilization, tunnel lining, concrete repair, and waterproofing. Container-type high-pressure grout pumps are compact and easy to move around, making them ideal for use in projects where space is limited.
Container-type high-pressure cement grout pumps are suitable for the construction of foundation reinforcement, building settlement management, foundation seepage curtain, retaining cofferdam, slope anchoring, mine plugging, shaft wall protection, etc. in the fields of highway, railroad , mine , port, and national defense.
Feature of Container-type high-pressure cement grout pump:
1. Use of intelligent control technology, real-time display of instantaneous flow, pressure, and cumulative flow and printing.
2. The hydraulic end uses a plunger lubrication structure, the seal effectively extends the service life, easy and quick replacement of wearing parts, and durable and anti-wear alloy valve seat, reducing the frequency of stopping and changing parts.
3. Adopt frequency converter speed control, eliminating the mechanical gearbox, clutch, and other multi-fault transmission parts, smaller size, compact structure, more reliable; smooth start-up operation, energy saving, no impact on the power grid.
4. The electrical control circuit is simple and reliable, through the simple operation panel, it can realize "foolproof" operation and display the basic operating parameters; it can set and display various operating parameters of the equipment.
5. With a complete protection function, it can protect and control power loss, phase loss, over-voltage, under-voltage, over-current, torque, pump pressure, etc.
6. The whole adopts a container-type protection system (optional), which is environmentally friendly, simple, and easy to transport.
7. High-Pressure Grouting Pump for Foundation Reinforcement in Kazakhstan can meet the technical requirements of single-pipe, double-pipe, and three-pipe rotary spray pile construction and other ultra-high pressure rotary spray construction methods.