Concrete spraying machine price
2016-07-10 19:45:37
Concrete spraying machine price is very competitive in Dubai. Good product quality and product service make our concrete spray machine get good feedback from foreign customers.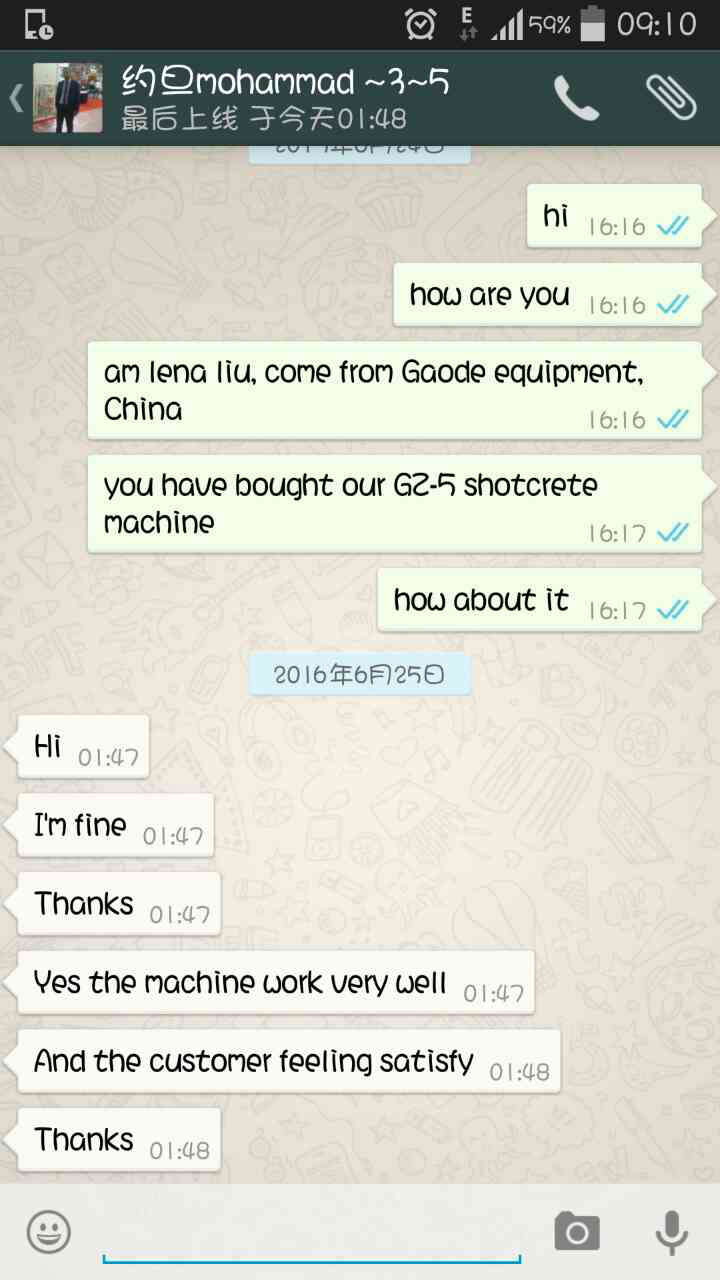 Gaode Equipment Co.,Ltd. has developed its own R&D and technical teams with 20 years experience, which supports further development and customized service for client. We control quality of concrete spraying machine throughout the whole process strictly, and certified by ISO 9001:2008 and CE and SGS.

We have successfully set up business relationship with more than 20 countries, Such as Australia, Qatar, Italy, Singapore, Canada, Egypt, Turkey, Nigeria, Jordan, Thailand, Indonesia, Sri Lanka, Nepal, Pakistan, New Zealand, Germany, Greece, UAE, Lebanon, India, Malaysia, Philippines, USA, South Africa, Tanzania, Iraq, etc. etc. A few of our employees have been working in designing and selling shotcrete machines for about 20 years. So we can provide you with sincere, friendly and timely technical solutions, technical support and best after-sales service.

For the better relationship with customers, we have been providing high-quality products at competitive price. So many customers keep long-term partners with us now. Gaode shotcrete machines are mainly used in swimming pool, tunneling, mining operations, refractory application, large-section tunnel building, joint filling, hydropower projects, hillside protection, extensive slope consolidation work, etc.

If you are interested in our concrete spraying machine price, please tell us freely. Our email is [email protected].