Coal mine used wet and dry gunite machine
2021-06-18 15:10:51
Issues to be aware of with sprinklers for

coal mine used wet and dry gunite machine

s:
Coal mine used gunite machines
are widely used in engineering construction, mining, water conservancy projects, tunnels and other construction projects, as well as a variety of slope greening for our lives to bring a lot of convenience and green, and mine sprayers are machines, in the process of use or to be careful to ensure their own safety and the safety of others, in order to better serve our safety and social services. Here are some questions to watch out for in mining sprayer testing: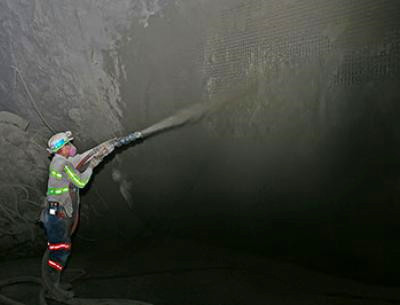 1. Commissioning
(1) Coal mine concrete spraying machine test should switch, left and right bell on the handle, easy to operate;
(2) Conduct two to three positive and reverse vehicle tests;
(3) In a neat arrangement of reel wire rope, small hammer wire rope or handle rope, not to follow the rope, so as not to twist the wire rope;
(4) and draw the working signal to verify its accuracy.

2. Focus, hear signal, drive, stop, reverse and press the signal map


3. Normal parking, mechanical parking brake failure, do not crash. Motor bearings, at temperatures above 65 degrees C, stop looking for causes, such as a reduction in temperature after quasi-drive.

4. Signal work attention:
(1) Support commands to send signals quickly and accurately;
(2) Focus, pay close attention to the direction of the wire rope operation, when the wire rope running in the wrong direction, should immediately stop the signal, and send the correct signal;
(3) Signal and drawing work always maintain a distance of 5 to 8 meters, and delay the working position and position and turn off the cable;
(4)
When adjusting the working position, the signal device should be held hand-held, do not strengthen the signal line, so as not to damage the signal line connection, resulting in an accident. Gaodetec machinery reminds you to use coal mine
gunite machine
testing to be careful, keep these problems in mind, pay attention to ensure their own safety and the safety of others, only in this way can the coal mine sprayer better serve our social services to bring more convenience to our lives, but also make our life better and happier!



Coal mine shotcrete machine is the construction industry yearning for a kind of construction machinery and equipment, his appearance has helped many people, but also made great contributions to the community of the type of sprayer such as: mortar, mortar spray concrete machine, slope sprayer, and so on, and each sprayer function is not the same, the advantages are not the same, today we are talking about the advantages of the coal mine sprayer, the following to everyone.


Gunite machine for coal mine
in the work through the rotor-type non-stick cavity, efficient time-saving, smooth discharge, four-point elastic compensation compression, good sealing effect, machine dust, consumables long life, the use of low-pressure high-speed eddy current air transport, overcome the material transport In the bonding, blocking and pulsation folding and other issues, uniform material, new nozzles, continuous stability, material elbow device to improve the spraying effect is good, high quality, the machine chassis can be assembled into tire type, taxi type and a variety of gauge track wheel.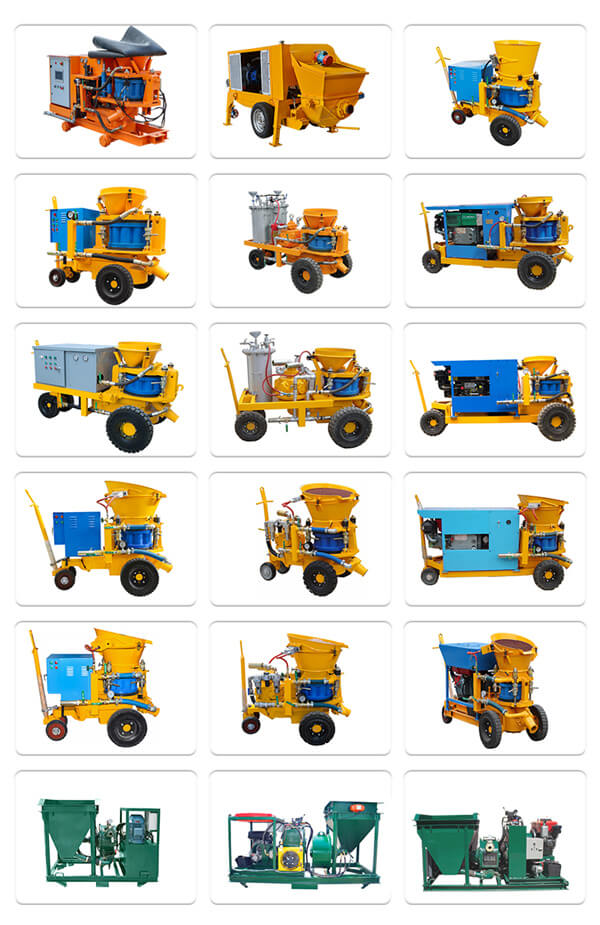 We are a supplier of high-quality
coal mine used wet gunite machine and coal mine used dry gunite machine
in China. You are free to let us know anything you need. E-mail address: info@gaodetec.com