The Cleaning Method of Program Control Automatic Chamber Filter Press
2020-03-04 09:41:28
Filter press also need to regularly clean, for chamber filter press, because the shape of filter cake is horizontal, so it is more convenient to observe filter cake when cleaning. If we find filter cake is break down, we could quickly take suitable solution. Now let me introduce how to clean automatic chamber filter press.



The cleaning method of automatic chamber filter press as following:
1. Subsection cleaning
We could make some sections on the chamber filter press that generate filter cake, aimed at section to clean. Please notice that it's better to use limpid cleaning solution. Cleaning solution should be spraying on the filter cake uniformly. If filter cake need to clean enough, we could increase sections and the capacity of water, if so, we could get a very well cleaning efficiency.
2. Counter-current mode of washing
In order to improve the efficiency of cleaning, sometimes, automatic chamber adopts counter-current mode of washing. If automatic filter press is divided into three parts, we could use fresh cleaning solution on the third part, then discharge liquid to use on the second part, then discharge the second to use on the first part, the final liquid as mother liquid.
So this method can get a better cleaning. So many user would like to use this way to clean. This way also is especially used for that expensive mother liquid need to cycled. On the other hand, chamber filter press clean filter cloth, its cleaning solution also could be as cleaning solution of filter cake.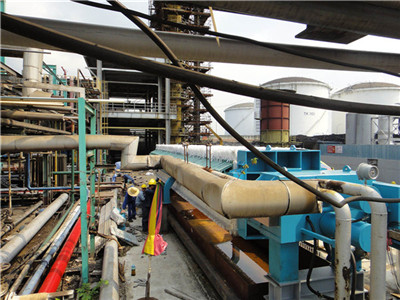 How to Clean Bear and Filter Plate of Chamber Filter Press?
1. Using imported bear and filter plate, they can extend the polluted time and process. Program control automatic chamber filter press's bear and filter plate can be gross rinse and fine cleaning, and you could place a metal web in cleaning container.
2. When chamber filter press is gross rinse, in the oil, using brush to eliminate lubricating grease or adhesion. At this time if rotate bear in the oil, notice that the rolling surface maybe damaged because of foreign matter. Just eliminate those foreign matter, to prevent bear damaged. When cleaning, rotate bear slowly in the oil, do it carefully. The more careful the better, avoid careless.
3. Usual cleaning solution should be neutral diesel or coal oil without water, sometimes, it also use worm lye according to real situation. Whatever which one cleaning solution, it must be filtered and cleaning. After cleaning, the inlet and outlet of chamber filter press must be coated anti-rust oil at once. It can extend the life of bear.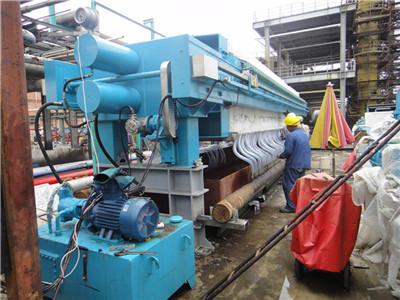 How to Clean the Filter Cake of Chamber Filter Press?
1. Using cleaning solution to wash the surface of filter cake, then cleaning liquid though the filter cake to replacement and mass transfer.
2. When replacement is no useful, using fresh cleaning solution make filter cake into slurry, filter it again, this process can do many times, it called slurry cleaning.

If you need a program control automatic chamber filter press, you can tell me freely, email address: info@gaodetec.com