Characteristics of lightweight foam cement construction equipment
2018-11-07
Nowadays, the production technology of lightweight foam equipment cement manufacturers is more and more advanced, and what are the characteristics of lightweight foam cement construction equipment? Let's take a look:
The mobile movement is convenient, and the rapid transition movement during lightweight foam cement construction can be realized, and the lightweight foam cement construction productivity is high. The lightweight foam cement preparation and transportation station can carry two construction lines, and the production capacity of the single construction line is different according to the mixing ratio.
The cement lightweight foam equipment runs stably and the construction quality is highly reliable. Since the lightweight foam cement equipment adopts the method of mixing foam and slurry or cement mortar afterwards, the construction of the lightweight foam cement construction ratio is highly stable, and the construction quality is highly stable and reliable.
This feature makes it possible to construct temporary roads without the construction or construction of lightweight foam cement when filling the roadbed, which greatly saves temporary measures.



This is a model of lightweight foam cement machine, it deserves to be recommended. The foam concrete mixer machine is program controlled, it can pump water and foam agent automatically and mix them in a certain proportion. Feeding, discharging, foaming and mixing are all automatic. This lightweight foam cement machine can produce about 20-30 m³ foam concrete per hour.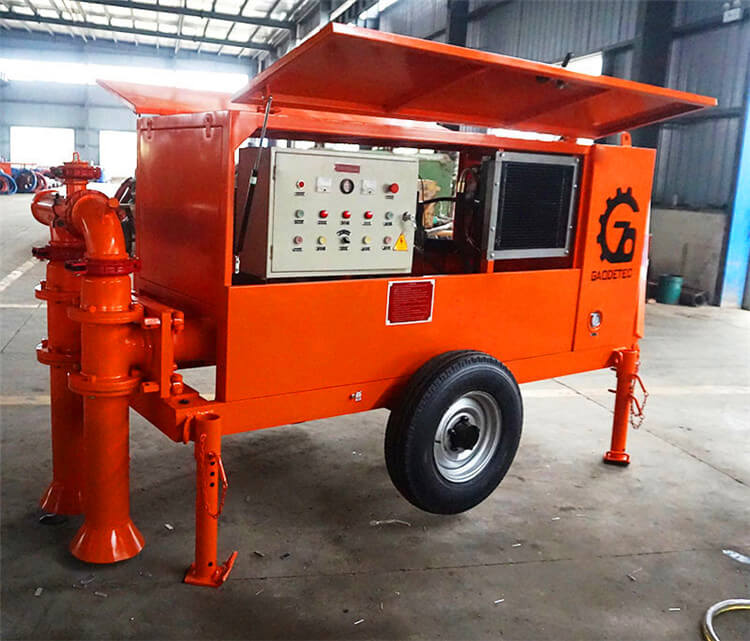 The foam concrete pump adopts double cylinder piston type structure, which can greatly improve the service life, and it also has high pumping pressure that can satisfy the requirements of high-level pumping works. The double cylinder piston type pumping method can realize long-distance conveying and pouring, and the near horizontal conveying distance is up to 600m. Hydraulic system is equipped with speed control valve, which can adjust pumping speed according to actual construction requirements.