Hydroseeding spray machine construction plan
2019-03-20
First, the previous slope treatment
In the early stage of hanging the net, the slope surface should be treated as much as possible to make the slope level flat. Especially for the local high convex and low slope slopes, it should be fully leveled and filled. The flatness of the slope directly affects the flatness of the hanging net and the one-time spray. Cover the wire mesh or 3D mesh forming rate.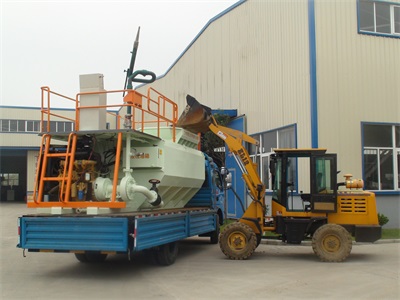 Second, the anchor fixed stage
The bolting net can be constructed according to the construction drawings. The paving net should be close to the slope as much as possible. For some high-convex low-lying slopes, a few U-shaped nails are used to make the net close to the slope. The flatness of the paving net directly affects the effect of the later spraying. The better the mesh surface is, the higher the molding coverage rate is, the fewer the repeated spraying times are, and the cost is also reduced.
Third, combined with site preparation
Material: 1, soil 2, water 3, grass species 4, water retention agent, binder 5, grass carbon soil 6, farmyard fertilizer, compound fertilizer 7, rice husk 8, non-woven fabric 9, disposable chopsticks
Equipment: Forklifts Carrying light trucks for light trucks (If you are not convenient to take water, you need to prepare a gasoline pump or a waterwheel)
Personnel: A total of 5-8 people are required. Do not lead the machine to operate 1-2 people, lead the operation of 2-3 people, 4 non-woven fabrics.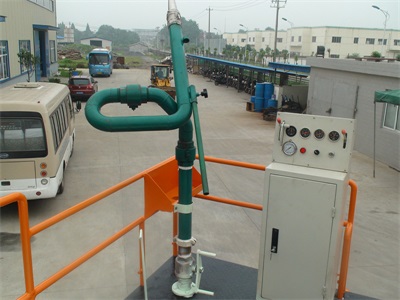 Fourth, the construction stage
Construction using a local soil spray machine for construction
1. The technicians should combine the local engineering conditions to reasonably recommend the material construction ratio, first make a few cm thick soil medium layer, and obtain the required nutrient water for the later grass species growth, so that the root system is stronger.
2, the last spray to add grass seeds, this can ensure that the germination rate of grass seeds is relatively high, the budding is more uniform, beautiful and so on.
Five, non-woven cover
Non-woven fabric covering, material ratio, etc. are instructed by Qingshan Green Water after-sales service personnel in conjunction with local construction sites.
Six, late maintenance period
The post-maintenance is based on the local soil conditions, climatic conditions, etc.