How to do the maintenance after hydroseeding projects done
2018-12-07
Some clients wonder how to do the maintenance after hydroseeding projects done. According to our experience, the suggestions as shown below:
After the hydroseeding machine spraying jobs done, sprinkle water twice a day. Once in the morning and once in the evening (by the atomizing nozzles).
After germination and the grass reach to 4~5 cm, basically, you can sprinkle water once a day.
When you are 5 to 8 cm, sprinkle water once a week.
In the later stage, sprinkle water according to the weather conditions, usually once every half month will be OK.
Of course, fertilize according to the situation (usually about 2.5 months later) and spray pesticides.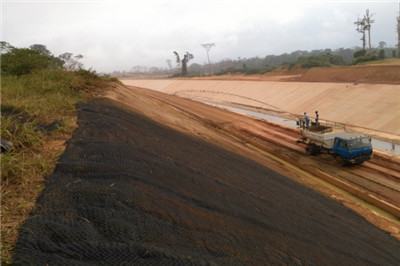 Usually, the slope is small, and hydroseeder machine for sale spraying distance could reach to 50m. And it is enough for the projects distance. While for some clients, the slope is very high and may reach up to 80~100m. The hydroseeding machine for sale also workable. For the high hills, we need conncet hose ways. And working process as the following:
For the slope about 60m, just the normally spraying ways will work. Wokers stand on the machine, control the spraying gun. It is very easy and conveninet.
For the slope 60m to 100m, we need connect the hose from the pump up to 70m to 80m. The hydroseeding machine spraying noozle will connect at the end of tht hose, and doing the up side greening projects.