Turbo mixer pump with diesel engine
2022-04-19 10:13:57
GGP400/700/80DPL-D Turbo mixer pump with diesel engine is a combination of high speed vortex mixer, agitator and a dual plunger grout pump in one base frame.


1. Double plunger pump

2. Pressure maintaining system
3. High speed colloid grouting mixer
4. Vertical pump with small volume
5. Low flow pressure impact system

6. The particle size can reach 5mm
7. Hydraulic drive (safety relief during block pumping)
8. Air cooler and water cooler (suitable for working in tropical and sub hot areas)
9. The hydraulic system is equipped with high temperature warning and protection system



High speed vortex mixer ensures fast and uniform mixing. Water, cement or bentonite are quickly mixed into a uniform slurry. The mixed slurry is then conveyed to the agitator. The grouting pump injects water from the mixing drum (storage tank). This ensures continuous grouting and mixing operations. More importantly, the double plunger pump is used together with the pressure maintaining system to automatically stop the pump and maintain a very small pressure pulse (1-4bar, 50bar grouting pressure) to ensure that the grouting hole is fully filled. The grouting equipment is hydraulically driven. The grouting pressure and displacement are adjustable. Small size and convenient operation. It also takes up a small space.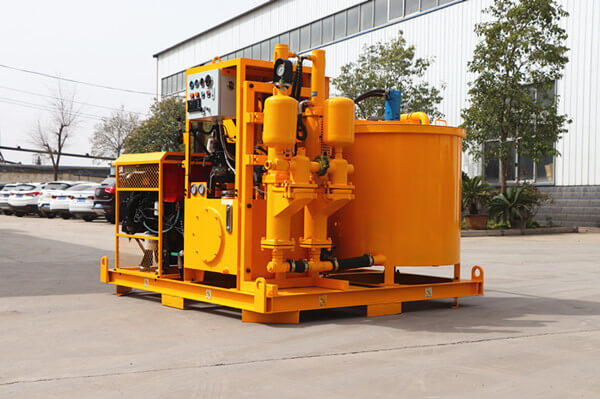 GGP400/700/80DPL-D Turbo mixer pump with diesel engine is mainly used to prepare bentonite slurry, cement slurry, etc., and is used in surface and underground projects such as roads, railways, hydropower, buildings, mines and so on.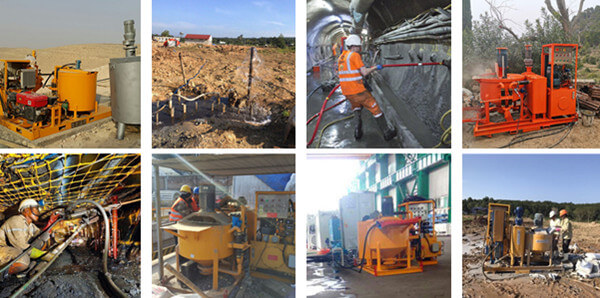 Gaodetec Equipment has its own technical team and R&D capabilities, we can design high-speed turbo mixer pump with diesel engine according to your needs, and we can also customize colors for you. Contact us today for the right grout mixer with pump and the color you love! ! !