Self-locking hydraulic jack for long-term support
2023-02-16 10:27:34
Ordinary hydraulic jacks are not used as long-term support for operation. If the demand is for long-term support, you can choose to use a self-locking hydraulic jack. This type of self-locking jack is equipped with a mechanical The self-locking function of the nut can be used to lock the piston rod with threads after the piston rod is stretched out, so as to achieve the function of fixed support.


The self-locking hydraulic jack is mainly used for the lifting support of the bridge, and the surface of the piston is treated with hard chrome plating, and the high-strength thread prevents slippage, so as to ensure the safety during construction. When lifting bridges or sluices for maintenance, we generally use mechanical threaded self-locking hydraulic jacks to assist other jacks. We first use other jacks to lift the heavy objects into place, then raise the self-locking jacks of appropriate tonnage to the same height and lock the pistons, and finally release the pressure from the other jacks.


There is also a jack called a follow-up hydraulic jack, which does not require human operation. It is mainly customized for the lifting of the bridge. Generally, it automatically extends the piston following the lifting of the bridge. It only extends and does not fall during work, ensuring construction safety.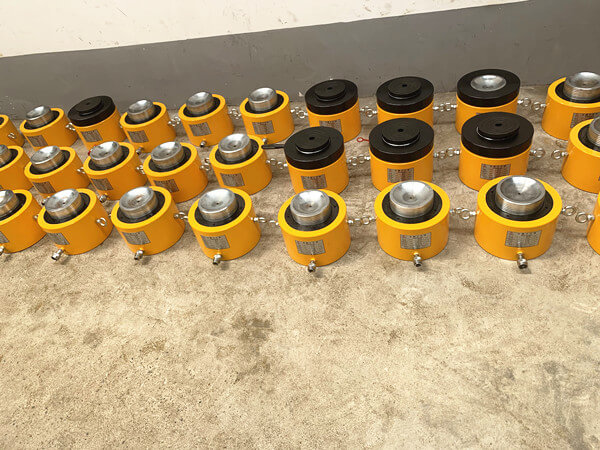 Self-locking hydraulic jacks have been widely used in industries such as bridge lifting and mechanical lifting maintenance. The above is the introduction of relevant information about the application of self-locking hydraulic jacks. If you want to buy a self-locking hydraulic jack Jack, or want to get more product information, please leave a message directly on the website, chat or send an email to us, email address: info@gaodetec.com