robotic shotcrete machine used in tunnel mining construction
2016-09-07 14:34:31
Why Gaodetec robotic shotcrete machine could be widely used in tunnel construction?


Because Gaodetec robotic shotcrete machine has the following advantages:
1. High efficiency, low energy consumption
This robotic shotcrete machine is equipped with a large capacity hopper and using a strong and stable intelligent hydraulic system to control the mechanical blanking at the same time, in Shotcrete machine feed aspect, Blanking speed and continuity have big improve compared feeding by workers. In this case, decrease the rate of shotcrete machine idling, improve the efficiency of shotcrete machine,
After testing, robotic shotcrete machine spraying efficiency improve about 30% than feeding by workers. And save spraying time, thus save electric power, finally save cost.
2. Save work, save material
Save work: tunnel engineering construction is one of the worst environment in current, belong to high-risk work environment. Gaodetec robotic shotcrete machine with unique mechanical automatic blanking equipment, Only equipped with 2 ~ 3 people can easily operate the machine, while common type shotcrete machine should be equipped with 6 ~ 10 workers loading to guarantee the normal shotcrete work.
In this case, reduce high-risk environment for workers, and reduce the cost on workers.
Save Material: hopper discharging mouth sets gate cutting speed, cutting speed can be adjusted according to spray speed arbitrarily without mix and leakage to the outside of the cylinder, Avoiding the shotcrete material wastes.
3. To reduce pollution
First of all, hopper automatic blanking process is under the hopper discharging mouth pointed directly at the shotcrete machine cylinder blanking, mix without rose in the process of the process so that you can avoid a large number of mix waste and dust pollution.
4. The operation is simple, the operation area wide
Gaode robotic shotcrete machine includes the following types:

GSC-2008 shotcrete machine with spray arm
Max. Spray height: 8m; Max. Spray width :2*6m; Max. Spray depth:3m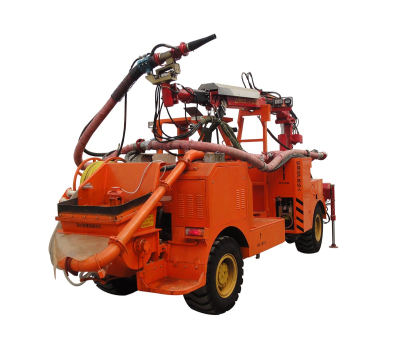 GSC-2013 concrete spray shotcrete system with robotic arm
Max. Spray height: 13m; Max. Spray width :2*11m; Max. Spray depth:6 m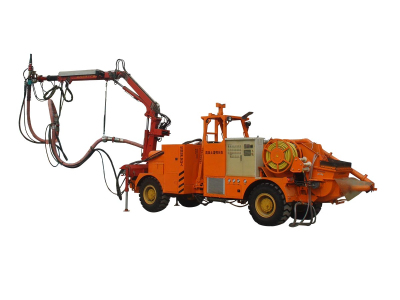 GSC-2515 concrete sprayer shotcrete system
Max. Spray height: 15m; Max. Spray width :2*13m; Max. Spray depth:8m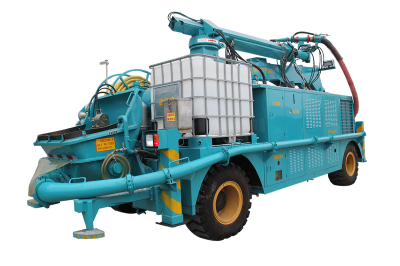 GSC-3016 concrete sprayer shotcrete system with shotcrete arm
Max. Spray height: 16m; Max. Spray width :2*14m; Max. Spray depth:8 m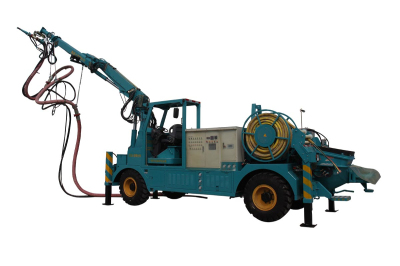 Any question or demands, please tell info@gaodetec.com.