Robotic shotcrete machine for underground mining
2017-08-11 11:07:38
Robotic shotcrete machine is also the preferred material for underground stations, slopes, shops and provides long term stability. It can be used as a final or permanent lining for subterranean structures. Robotic shotcrete machine are suitable for bigger fracture surface, project which need big output, and tunnel construction which need high efficiency shotcrete.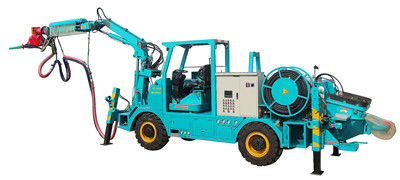 Robotic shotcrete machine features:
1. Hydraulic system running, chassis rigidity, wet hybrid braking system.
2. Four-wheel drive, four-wheel steering, small turning radius, allowing a better operation.
3. Open the taxi, broad point of view, and driver's 180 DHS rotation design, so that the operation is flexible and can drive the two-way.
4. Reasonable load design makes the equipment more anti - overturning moment.
5. Full hydraulic telescope and rotating mechanical arm make machine has high bearing capacity, stable movement, flexible operation, no dead zone construction.
6. Motor and diesel hybrid transmission.
7. Communicate with long stroke and large cylinder diameter can reduce the abrasion resistant ring and plate, improve the stability of the shotcrete.
8. Hydraulic transmission box vibrators, air cooler, cable reel, accelerating pump, water pump can prove electric leakage and pollution.
9. Accelerator and the proportion of cement is fixed, can through the touch screen and remote monitoring and control.
10. All operations can be controlled by wireless remote control to reduce the labor intensity, improve work efficiency.
11. Diesel engine can make the spray arm to move slowly, when the device in case the concrete electric breakdown.
Robotic shotcrete machine for underground mining and tunnel engineering: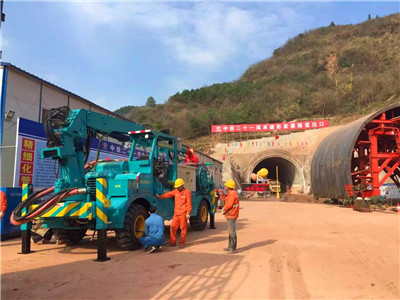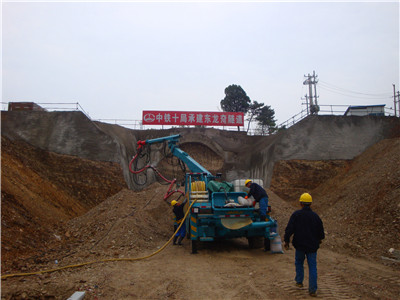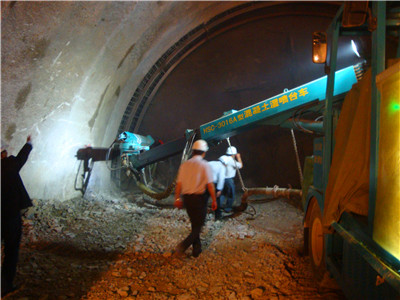 Yesterday another set of robotic shotcrete machine was sent to our regular customer for their underground mining project.
If you have the same requirement about robotic shotcrete machine for underground mining, you are also welcome to contact us and suitable solution will be offered. Email address:info@gaodetec.com.