Plate and frame filter press cost
2019-08-30 16:33:31
Gaodetec brand plate and frame filter press international advanced TPE membrane technology to ensure stable performance and long service life, and is widely used in various industries.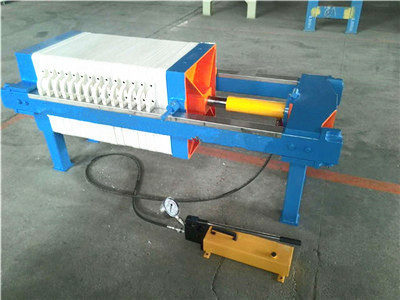 The Automatic plate and frame filter press uses a microcomputer processor, PLC and touch screen to control the movement of various components, such as: cylinder, flat shifter, washing machine, etc., and has a remote control port.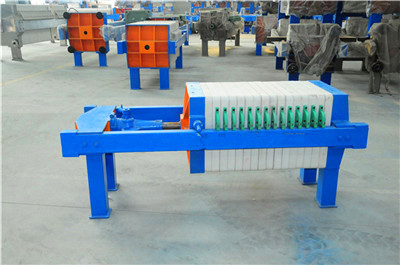 The high pressure plate and frame filter press can be used for liquid-liquid separation of various suspensions in batch pressure filtration. The filter plate is pressed by a pressing device and the suspension is pumped into the filter chamber. The solid portion, the particles and the liquid are separated by a filter cloth. The product has simple structure, good separation effect and convenient use. It is widely used in coal washing, inorganic salt, alcohol, petroleum, chemical, dye, metallurgy, medicine, food, textile, printing and dyeing, papermaking, sewage and other industries. Therapeutic industry.

The features of plate and frame filter press for sale as following:
1. High efficiency filter press consumes cylinder length, and can discharge multiple filter cakes each time. Advantages: stable performance, high efficiency and low operating cost.
2. the quick opening system can increase the filter cake discharge efficiency by 3-6 times, especially for the filter press which requires a large number of sheets and requires frequent operation.





When selecting the type of plate and frame filter press, it is generally selected according to the factory area, equipment use, company size and purchasing power. Different types of dplate and frame filter presses have different sizes and different processing properties. Choosing the right platen can better meet the production needs of enterprises.
According to the concentration of the raw materials, particle size, frequency and intensity of use. Different types of diaphragm filter cloth, filter plate and extrusion method have different filtering effects.
When purchasing a plate and frame filter press, you should shop everywhere. You should buy it at a large enterprise to ensure the technical content of the precision plate and frame filter press. The materials are also different, and the material has a great influence on the price of the plate and frame filter press. Therefore, when selecting such a filter press, it should be reasonably bargained to ensure the cost performance of the equipment.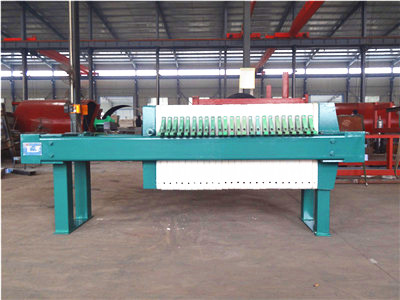 If yes, please send email to info@gaodetec.com for more information and without any hesitation.