Full automatic chamber filter press for mining
2018-11-27 11:00:07
How to operate the full automatic filter press, what should you pay attention to?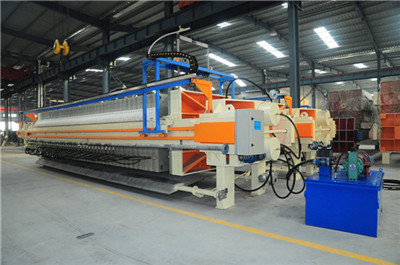 First of all, we have to say that chamber filter press needs to be prepared in the shutdown state. The details are as follows:
1. After parking, do a full-body equipment inspection for the filter press, and do regular maintenance.
2. Clean and hygienic, helping to extend the life of the automatic chamber filter press.
Secondly, the things to be aware of when operating the operation include the following points:
1. Start the start button, start operation, adjust the cylinder pressure to 9-14MPa, and ensure that the plate and frame filter works under such normal pressure to avoid accidents;
2. Open the feed valve to feed, it is necessary to pay attention to the timely adjustment of the feed rate;
3. 5 minutes before feeding, the chamber filter press pressure needs to be controlled within 1 MPa;
4. Carefully observe the changes in pressure during the feeding process and make adjustments in a timely manner;
5. Observe the filtrate and close the inlet valve if the filtrate is substantially dehydrated;
6. Open the head plate to unload the material, clean and rinse the filter cloth. If the filter cloth is damaged, please replace it in time;
7. Pay attention to life safety during unloading, so the employed staff must have more than 2 years of work experience.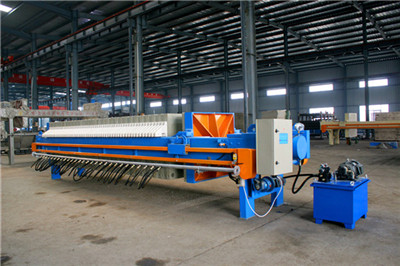 The points that it need attention in the operation process of the full automatic chamber filter press include the following contents:
1. Check if the inlet hole and the overflow pipe are blocked. If it is, be sure to clean it in time to prevent accidents.
2. Check the filter plate and filter cloth for damage. Be sure to check it out in time, otherwise it will affect other filters. 3. Check if the oil level is normal, the firmware is loose, and the switch is flexible.
4. Technicians must be professional and have professional qualifications and more than two years of work experience.
If any unclear about this full automatic chamber filter press, please inquiry Gaode Equipment Co., Ltd.