Hydroseeder for slope greening / erosion control / mine rehabilitation
2023-04-07 18:20:12
Hydroseeder has become an effective method in greening projects such as highway (railway) slope greening, mine regreening, desert control, river embankment protection, and large-scale green space reconstruction.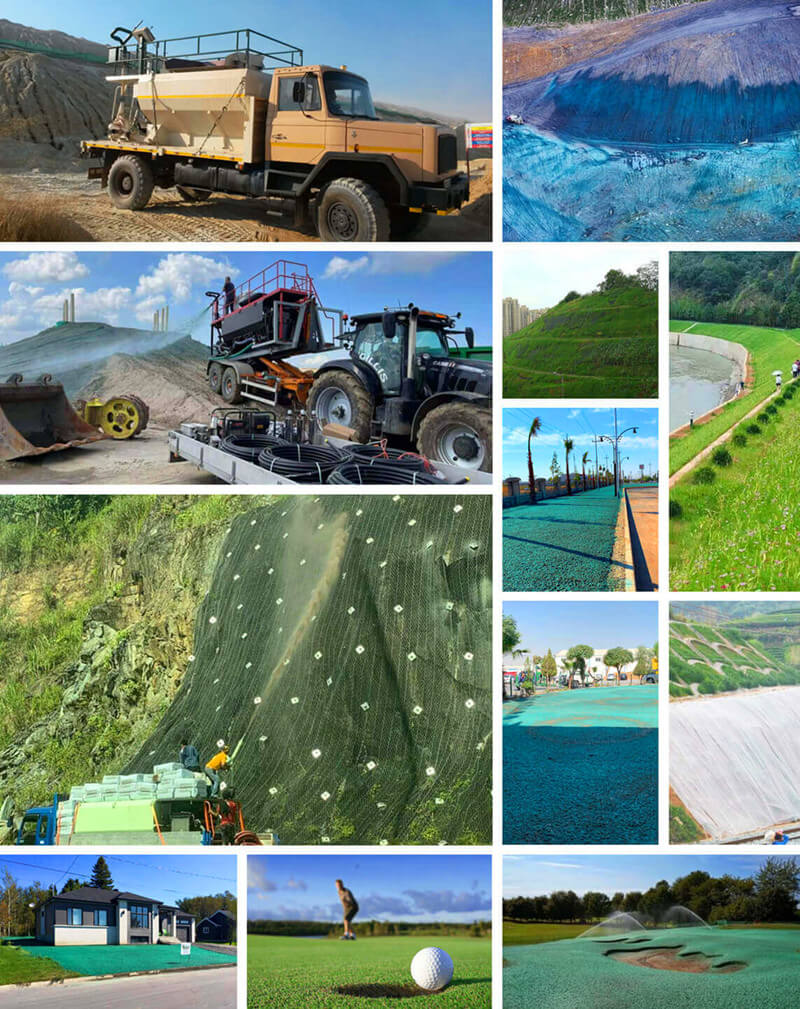 Hydroseeder is a new type of greening equipment combined with two technologies of spraying and free irrigation. Through this equipment, soil substrate, greening grass seeds, water retaining agents, adhesives, fertilizers, etc. are mixed with water in the Hydroseeeder mixing tank to form glue. The slurry is sprayed on the slope with a mud pump. Because the slurry contains water-retaining materials, bonding materials, and various nutrients, it ensures the water and other sources of nutrients needed for plant growth and effectively prevents rainwater from damaging the sprayed materials, so plants can grow healthily and rapidly.


Hydroseeder for slope greening / erosion control / mine rehabilitation features:
1. The Hydroseeder adopts a mechanical stirring system, and the inside of the tank has a reflux flushing mode to form a three-dimensional agitation, so that the materials are continuously circulated and refluxed in the tank, ensuring that the seeds, soil, grass fiber, pulp, fertilizer and other materials that are helpful for soil improvement The organic spraying auxiliary materials can be continuously circulated and stirred quickly and evenly in the tank.
2. Diesel engine drive mode, special high-pressure pump rotation, universal nozzle design, simple, flexible and light operation.
3. High-horsepower, high-quality diesel engine, high output pressure, high concentration of mixing materials, long injection head, strong adaptability to various soil conditions, and complete one-time spraying without pressure.
4. Equipped with high-pressure wear-resistant rubber pipes, which are convenient for high-slope connection construction, quick connectors, and easy disassembly.
5. Wheels can be added according to customer requirements, which is highly optional.
6. It is also equipped with random accessories such as nozzles of different calibers, fan-shaped nozzles, quick-connect valves, and tool boxes, which are convenient for users to replace during construction.
How to use hydroseeder for slope greening / erosion control / mine rehabilitation?
The most commonly used materials for Hydroseeder are also slurry materials such as spraying mud and grass seed mud. When spraying is used, it is generally sprayed 2-3 times.
The first time: Spray the bottom soil, mix fertilizer, planting soil, fiber material, water, etc., and then spray and sow once to make a bottom. The thickness of the spraying mud can be adjusted according to the needs of the scene, generally 2-5cm thick.
The second time: Spray grass seed mud, tenacious vitality, plant seeds that can meet the greening function are scientifically processed, mixed with planting soil, water retaining agent, fiber material, fertilizer, water, etc., and then sprayed on the previous primer mud. Generally 1-10cm thickness.

The third time: Spray the protective layer mud, mix the plant nutrient solution, seed soil, fiber material, water, etc., and spray it on the previously sprayed grass seed mud to protect the grass seed layer, generally 1-2cm thick .
After spraying is completed, a layer of non-woven fabric can be laid for protection. After the grass seeds germinate, the protective non-woven fabric can be removed in due course.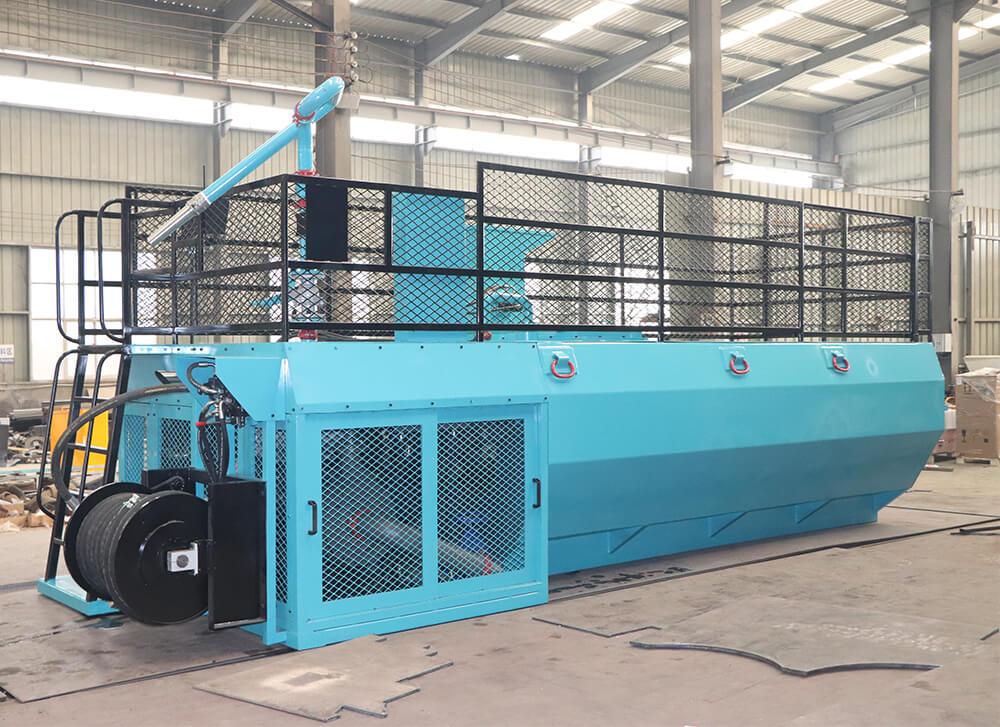 Maintenance and management: During the period from germination to seedlings, plant seeds must be watered and maintained to keep the soil moist.