Hydro seeding machine for sale
2020-02-12 12:14:09
Hydro seeding machine for sale
Guest soil spraying hydroseeding machine material preparation matrix material selection and proportioning composition matrix materials mainly include guest soil, organic matter, chemical fertilizer, water retaining agent, binder, ph buffering agent etc.
The main role of plant seed selection and matching grass slope planting is to prevent soil erosion, restore vegetation, and increase the effect of greening landscape. Therefore, the following points should be considered in the selection of plant species: plant species should be selected from the selection of excellent and adaptable species. The selection of plant species requires strong drought resistance, rapid growth and robustness, and the roots are developed deep into the soil. It is resistant to thinness and can adapt to the harsh growth conditions of slopes and consider its landscape performance on the basis of adaptation.

The water retaining agent has a high rate of water absorption property, can effectively absorb and store water, and slowly releases moisture during drought to provide seed germination and growth of plant seeds. The amount of water-retaining agent can be more or less depending on the amount of local precipitation. The place with more precipitation can be placed less, and the place with less precipitation can be placed more, usually 3 grams per square meter.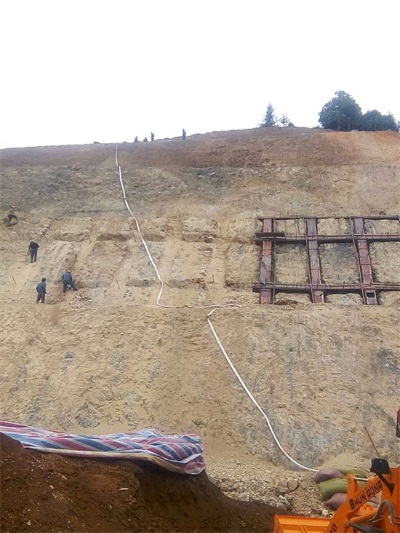 The landscape effect of urban rock slope greening requires not only the four seasons of green grass, but also shrubs. In order to increase the greenness of the slope in the cold season, it is necessary to add a certain proportion of cold-season grass species (such as tall fescue and high dormant mites) to the selection and ratio of plant seeds; at the same time, reduce the highly invasive Bermudagrass. The amount of seeds, because the hay formed by the Bermudagrass into the dormant period is a deficiency of the winter landscape.