Grass Seeding Hydroseeder Machine for Environmental Greening
2019-11-21 11:30:10
Grass Seeding Hydroseeder Machine for Environmental Greening
Grass Seeding Hydroseeder Machine allows seed to be planted by spraying it over prepared ground. The process is also referred to as hydraulic mulch seeding, hydro-mulching, and hydroseeding.
Virtually any grass or erosion control seed that can be planted by seed can be hydro seeded. So hydroseeding machine is widely used for environmental greening. This includes any sun or shade lawn seed, athletic field mixes, pasture mixes, native grasses, wildflowers, roadside mixes and erosion control mixes. The nutrient rich slurry helps promote fast germination. The hydroseeder machine helps keep the soil moist to enable the seed to germinate quickly and unlike straw or hay contains no weed seed.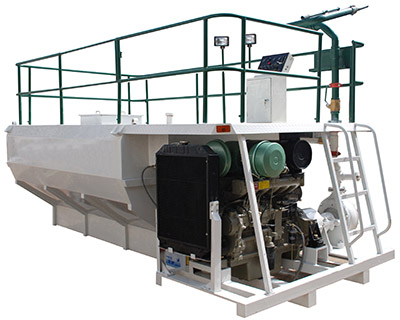 Grass seeding hydroseeder machine technology is widely used in highway greening, ecological restoration, greening design, slope greening, mine greening and other fields. For mine greening and mine recovery, the pollution of mine wasteland will be repaired and land resources will be reused. There are many reasons for hydroseeding. The seeds are suspended in a nutrient-rich slurry: the seeds are in contact with the water in the machine to achieve a germination cycle. The cover is sealed in moisture and holds the soil in place. The seeds are at the desired depth for good results. The condition is to produce a lush green lawn in a short period of time.

Grass seeding hydroseeder machine for sale in our factory:


China's grass seeding machines are suitable for large-scale greening operations, especially in areas where there is a lack of irrigation facilities in arid areas. For small Chinese grass seeding machines, there are two options for hybrid systems. One is mechanical and the other is hydraulic. Mechanical agitation uses a chain-configured gearbox for positive and negative agitation. The advantage of chain agitation is that workers are easy to understand and repair. The disadvantage is that the grass seeding machine vibrates greatly and there may be minor problems. The hydraulic grass seeding machine uses a hydraulic motor to drive the hydraulic oil pump to achieve mixing. The hydraulic stability is higher than the mechanical type. When replacing and replacing, special engineers and workers are required.. Both hybrid systems for the sale of water seeds are quite mature.

Hydroseeder machine application:


Therefore, you can choose any one to meet your project requirements. When working as a mixer: first start the diesel engine before spraying, turn on the mixing and mixing system, and then add the prepared materials and water to the mixing tank. After mixing evenly, start the pumping device to evenly spray the material onto the slope. The thickness of the liquid is based on the project. Need to spray a thicker construction site, you can spray several times. After the daily spraying soil operation is completed, please rinse the mixing tank with water.

China soil grass hydroseeder machine is a large residential and commercial, apartment and condominium complex, office complex, The perfect choice for medium and large watercast projects such as industrial parks. With a multi-functional Chinese grass seeding hydroseeder machine for sale, you can do professional high-quality water, fiber coverage, fertilization, straw sticking, foliar feeding, dustproof, remote watering, etc. High-profit applications. The shydroseeder machines sold are easily doubled as the first reaction firefighter, just like a small water transport. It also has the ability to mix and apply a wide range of liquid, powder and solid consumables for landscape, soil construction, erosion control, cleaning and industrial applications. Design and manufacture innovative, quality equipment for the green industry.


Hydroseeder machine effect:


Gaodetec equipment produces high quality Chinese hydroseeding machine for sale. As for the tank capacity, we have the choice of 1000 liters, 2000 liters, 4000 liters, 6000 liters and 8000 liters. For more information on grass seeding hydroseeder machine for sale, of if your business or your lawn are in need of hydroseeding, please just feel free to contact us for more information. Email address: info@gaodetec.com.