BW200 deep hole drilling hydraulic plunger triplex heavy duty slurry pump
2019-09-18 18:04:52
The BW200 deep hole drilling slurry pump is equipped with a drilling platform and is drilled with mud. During drilling, the drilling hydraulic slurry pump pumps the slurry into the hole, coating the walls, lubricating the drilling tools and transporting rock debris to the ground. BW200 hydraulic plunger triplex slurry pumps are mainly used to irrigate agricultural machinery.
The main features are high pressure, high lift, low consumption, easy to operate, good quality, durable, easy to move, especially suitable for irrigation of mountain terraces. The BW200 mud pump is a horizontal three-cylinder single-acting reciprocating piston pump with two holes and four gears.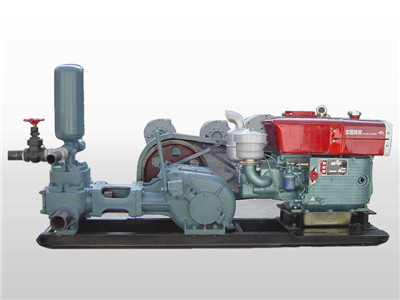 Displacement and hole depth can be adjusted according to the application, the deepest can be adjusted according to the application, the deepest can be used for 1800 meters drilling rig, can also be used for cement perfusion.

They are also the main equipment for geological exploration, and the main role in drilling is to provide fluid (mud or water) to circulate during drilling and to bring rock waste back to the ground to achieve and maintain the bottom of the well clean and to lubricate the drill bits and drills by cooling.



Application of BW200 deep hole drilling hydraulic plunger triplex heavy duty slurry pump:

1. Projects: construction drilling of projects, such as surveys, geotechnical surveys (geological exploration), railways, highways, ports, bridges, water conservancy and hydropower, tunnels, wells, industrial and civil construction;
2. Exploration: coal mine exploration, ore exploration;
3. Wells: small aperture well drilling;
4. Pipeline installation: heat pump geothermal pipe installation;
5. Base pile base: small diameter hole base piling drilling.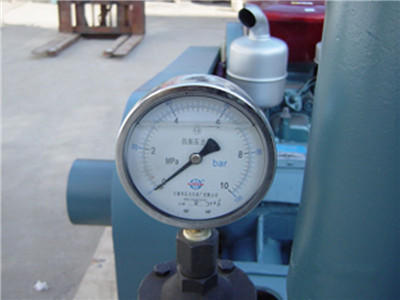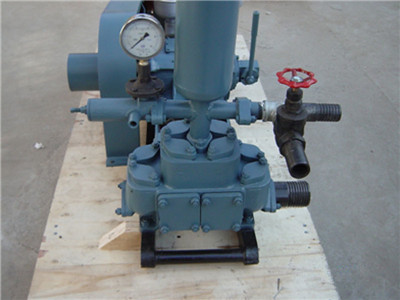 Gaode Equipment offers the industry's most popular and widely used three-cylinder
deep hole drilling slurry pump
with excellent quality and competitive prices. Some of our engineers have worked in this field for more than 25 years. Gaode equipment three-cylinder plunger and piston mud pump can also be OEM.
All of our three-cylinder drilling hydraulic slurry pump and three-cylinder hydraulic plunger triplex slurry pump components meet industry standards established by ISO and CE certification. As a global supplier of high-quality piston and plunger drilling mud pumps, our products are located all over the world. For more information about piston and plunger drilling mud pump manufacturers, please email: info@gaodetec.com