Combine high shear grout mixer and pump
2022-12-07 17:31:43
Today a customer from the United States inquired us about high shear model combine grout mixer and pump, he said that he wanted to use the grout mixer and pump for dam grouting project. He also hoped that we could provide a package specification.


As a professional supplier and manufacturer of grout mixers and pumps in China, we have been supplying the best quality products and the best service. Like our high shear model combine grout mixer and pump, it is powerful with a compact structure, convenient operation, and less space occupation. Meanwhile, the price of our high shear grout mixing pumping plant is pretty good.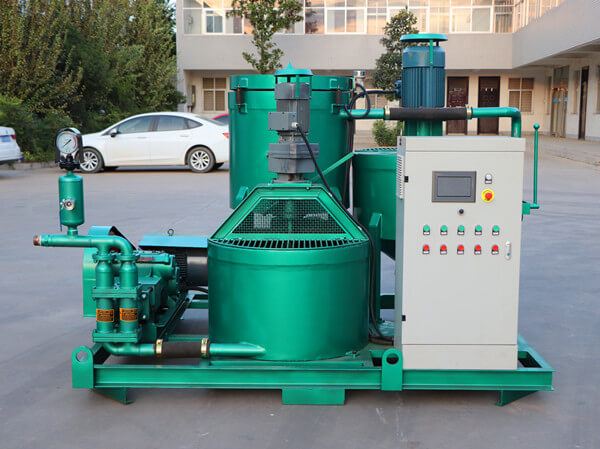 Our combine high shear grout mixer and pumps include many types, and the only supplier with ISO 9001:2008, SGS and CE certificates in the following products in China. Our grout mixing pumping plant has been exported to many countries, such as: Finland, Switzerland, Sweden, Belgium, France, Germany, Spain, Greece, Norway, United Kingdom, Netherlands, Greece, United States, Mexico, Canada, Philippines, Vietnam, Indonesia, Thailand, Singapore, Colombia, Costa Rica, Peru, Bolivia, Mexico , Brazil, Panama, Honduras, Chile, Australia, New Zealand, Iraq, Saudi Arabia, United Arab Emirates, Kuwait, Israel, South Africa, Egypt, Ethiopia, Kenya, Tanzania, Russia, Kazakhstan, Belarus, Uzbekistan, Tajikistan and other countries .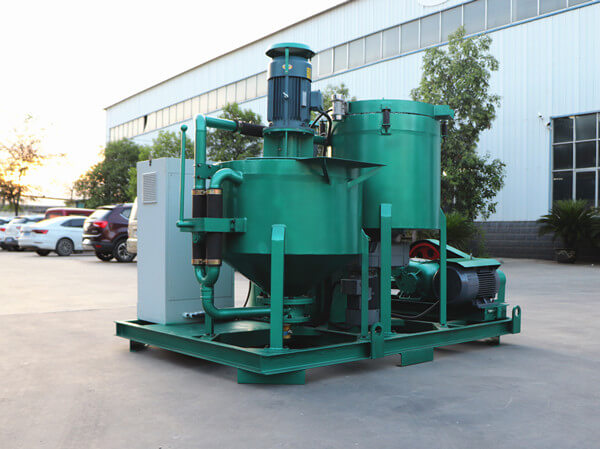 Our
high shear
grout mixer and pump can be used for grouting in foundations, mining, tunnels, dam foundations, soil compaction, rock grouting, seepage grouting, water breaks, void filling, soil bolting, post tensioning, contact grouting, marine/underwater, precast, slab bottom seal, slab jacking.
As per clients' demands, we can customize combine high shear grout mixer and pump for you, include flow and pressure of pump, pump type, voltage, driven type, wheels, mixer capacity, agitatorc, capacity, color etc.


OEM service of grout mixer with pump is available. Want to know much more working video information? Please don't hesitate to contact us, chat directly or send a message or send an email to info@gaodetec.com.