Gaodetec Jet Grouting Pump for Soil Mix Piling
2018-10-24
Gaodetec jet grouting pump were widely used for soil mix piling work. Because of high pressure, high flow, the jet grouting pump were applied on ground treatment and stabilization of railway, highway, bridge, dam, industrial and civil buildings, geological disaster control etc. projects for soil mix piling to improve soil structurer.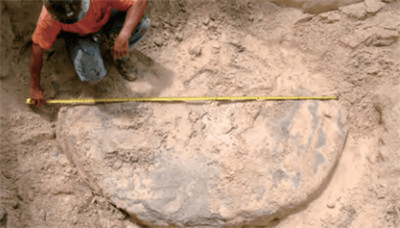 Gaodetec jet grouting pump with following features and advantages:
1. Compact structure and light-weight.
2. Simple operations via control panel.
3. Adopted reversible valve and valve sheet for long maintenance cycle.
4. Easy maintenance is at the job site,
5. No special tool for disassembling.
6. Newly developed Auto lubrication system.
7. Extends maintenance cycles are for plungers and packings.
8. Slurry discharge volume is finely adjustable by the Speed control dial.


In a word, Gaodetec jet grout pump work in long-life, simplified operation, easy maintenance, low running costs and increased Safety.
Some cases of Gaodetec grout pump for soil mix pilin.
Gaodetec grout pump were used to improve soil strength for build metro projects in Xian city.
Gaodetec grout pump were used for ground treatment and stabilization.
Gaodetec grout pump were used in Tibet for geological disaster control.
Gaodetec Equipment as one jet grouting pump factory, according to pressure and flow different demands, makes many types jet grout pump for sale.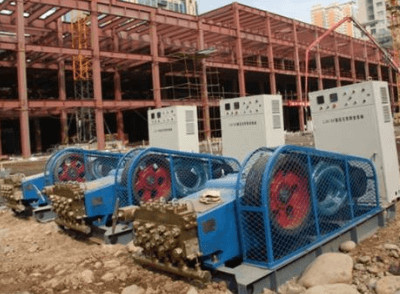 If you want one right Gaodetec jet grout pump for your project, please help us to confirm the following points:
1 what is the pressure do you demands?
2 what is the flow do you demands?
3 would you like the injection grout pump with electric motor or diesel engine or air motor?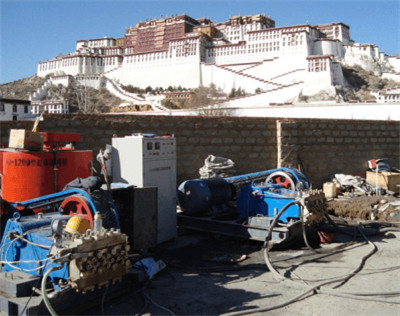 If want the injection grout pump wok with electric motor, also please confirm the voltage at the worksite.
Send your answers and demands to info@gaodetec.com for more suitable type and the best price.
Contact us now for more information for your grouting business now!!!