Hydroseeding spraying greening equipment
2021-05-26
The hydroseeding spraying greening equipment and the hydroseeding grass seed spray machine are commonly used spray greening equipment. Spraying planting grass, spraying and planting plant protection technology is to use the principle of liquid seeding, plant seeds that are tenacious in life and can meet various greening functions, after scientific treatment with fertilizer, planting soil, fiber materials, water retention agent, binder and water. Put it into the mixing tank of the sprayer in a certain proportion, stir the mixture evenly, spray the mixture directly onto the slope by the centrifugal pump of the spray machine or introduce the hose to the slope to form a uniform cover. Plant seed layer, and then laying non-woven fabric protection, and a construction technique for forced greening of slopes.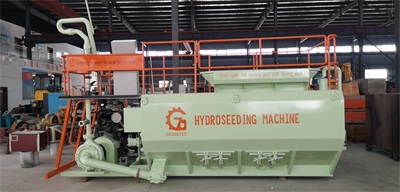 The hydroseeding spraying machine is a professional equipment applied to the guest soil spraying. The soil matrix, green grass seeds, water retaining agent, binder, fertilizer, etc. are mixed with water in a spray tank mixing machine to form a gel. The slurry is sprayed on the slope with a mud pump. Since the slurry contains water-retaining materials, adhesive materials, and various nutrients, the plant can grow healthily and rapidly, while ensuring the source of water and other nutrients required for plant growth while preventing rainwater from damaging the sprayed material. It is mainly used in high-speed public (iron) road slope greening, wound mountain complex green, landfill-free soil cover, mine greening, desert management, river embankment protection, maintenance sprinkler, large-scale green land reconstruction and other greening projects.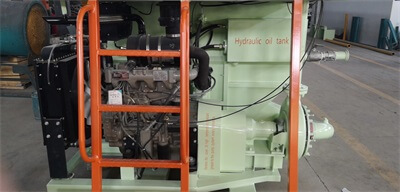 The hydroseeding spraying greening equipment is suitable for artificial re-greening of soil slopes, soil-slip slopes, covering three-dimensional nets, such as slopes with slower slopes and lower slope heights, pure grass fiber operations or appropriate amount of soil for spraying operations. Formed once. In the construction of the site, according to the slope situation, the amount of soil can be increased, the amount of grass fiber and wood fiber is reduced, the construction cost is greatly reduced, the construction speed is accelerated, and the germination rate and survival rate of the grass species are effectively improved.



Gaodetec Equipment is a professional hydroseeding spraying greening equipment manufacturer and supplier in China. We have 20 years of manufacturing experience about hydroseeder equipment. If you want to get hydroseeder price, please contact us freely. Email address: info@gaodetec.com.