Drilling jobs depend on quality drilling mud pumps
2018-09-05
We offer a full line of mud pumps to handle many drilling projects requirement, including the single cylinder, double cylinders, triplex cylinders, four cylinders and five cylinders drilling mud pumps.
These tough field-proven models cover flow ratings from 80L/min, and could up to 1500L/min. Electric motor, diesel engine and hydraulic motor are all for your option. Of course, if you have the motor power in your working site, pump head with the necessary tools could be provided for you.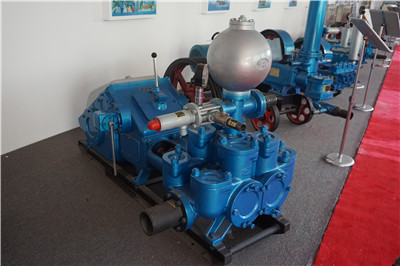 The mud pump is the heart of the circulating system, and mud is the blood circulating in the hole. So quality drilling mud pumps are very important during the drilling projects. As we all know that mud (drilling fluid during the drilling projects) is used to prevent formation fluids from entering into the well bore, also keeping the drill bit cool and clean during drilling, carrying out drill cuttings.



Usually BW850/2 mud pumps for sale are widely used on water well drilling projects. Mud pump well drilling are simple and strong. BW850/2 mud pump used in drilling rig is a horizontal double-cylinder double-action piston pump. It has the advantages of compact construction, light weight, readily movable and easy to be operated etc. Large flow at 850L/min, ensure it is powerful for the drilling job. That is why most water well drillers prefer use the BW850/2 drilling mud pumps.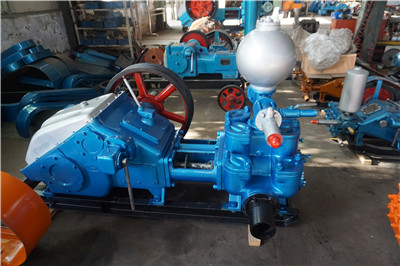 BW850/2 mud pump with diesel engine, suitable for outside projects that electric power is not convenient. Usually Changchai brand diesel engine is equipped with the mud sucker pumps. Hundred years brand, high quality and steady during the using. Lower mud noise and higher flow rates.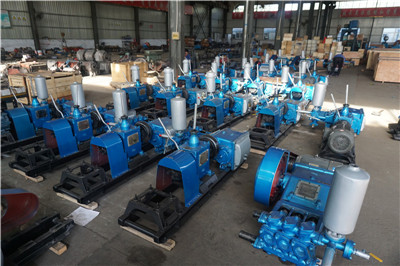 Mud pumps could be also used as a grouting pump. For example cement grouting projects, such as tunnels, mining, dam foundations, soil permeation, soil & rock grouting, micro fine cements, waterproofing, penetration grouting, soil anchors, soil nails, and post tensioning etc.
For more information about drilling mud sucker pumps for sale, please email us: info@gaodetec.com