Peristaltic hose pump for pumping aluminum oxide slurry
2022-05-20 16:25:10
We are a leading manufacturer of hose peristaltic pumps in China, with ISO 9001:2008, SGS and CE certificates for our products. Many customers choose our peristaltic hose pump for pumping aluminum oxide slurry.
We have twenty years of experience in manufacturing industrial peristaltic hose pumps, no matter which country you are from, we can provide you with a good hose pump solution.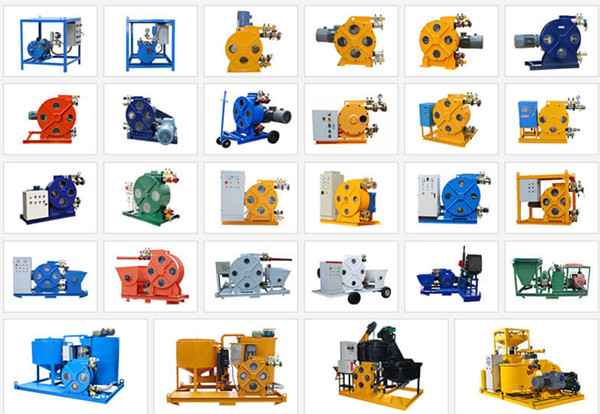 Our industrial peristaltic hose pumps have been exported to Russia, USA, Canada, Mexico, Australia, New Zealand, Vietnam, Thailand, Philippines, UAE, Saudi Arabia, Armenia, Dominica, Lovaque, Spain, Ireland, Italy, Hungary, Netherlands, Austria, Poland, Portugal, the United Kingdom, Belgium, Denmark, Germany, France, Norway, Finland, Romania, Sweden, Switzerland, Indonesia, South Korea, Malaysia, Singapore, Argentina, Brazil, Chile, Colombia, and other countries. The total export amount is as high as USD20000, 000.00.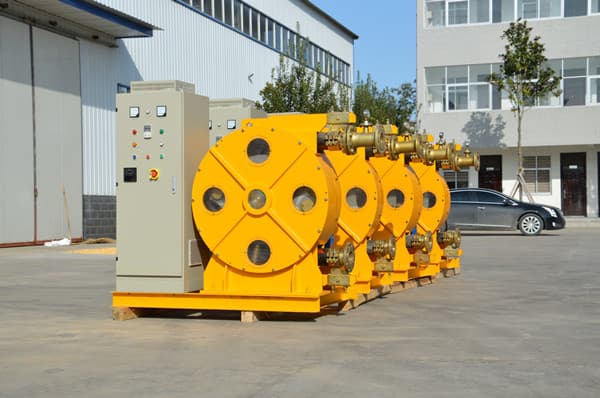 How the hose peristaltic hose pump works:
Main pump body, slewing frame, extrusion wheel, recovery wheel, reinforced hose, and drive system. The reinforced hose is arranged in a U shape in the pump body. When the revolving frame drives the extrusion wheel to rotate, the hose is elastically deformed by the backlog of the extrusion wheel, forming a negative pressure suction slurry at the suction port, and the slurry is pushed through the extrusion wheel. The material is discharged from the discharge port to form the pressure transportation of the slurry.
The uniqueness of the hose pump: no other pump has better self-priming ability than the hose pump, which can almost generate a perfect vacuum to suck liquid; convey gas-containing liquid and foam liquid without air resistance; convey high-viscosity, Shear-sensitive media is also a strength; fixed displacement per revolution, independent of outlet pressure, is a natural metering pump.

Features of hose peristaltic hose pump for pumping aluminum oxide slurry:
1. Easy installation, simple operation, continuous long-term operation, no need to prime the pump to start the pump, and particularly convenient for clearance operation
2. Unique non-sealed structure, easy to operate and maintain, not easy to leak,
3. Low vibration and noise, can be fixed on the trolley, mobile operation
4. Strong self-priming ability, clean water suction range can reach 8 meters
5. It can easily pump erosive fluid, high viscosity, high-density furnace body, pasty fluid, and can also pump various fibers and slurries, abrasive types or gas-liquid-solid mixtures, material diameter ≤ 4-6mm
6. The forward and reverse operation has the strong self-cleaning ability. The movement of the pump is divided into the phenomenon of no backflow and siphon when the pump rotates clockwise and has the function of a stop valve; when it is reversed, the fluid can be sent out and sucked back.
7. Low power consumption, high volumetric efficiency, good metering capability, and the pumped fluid is proportional to the rotational speed, which can be accurately metered
8. If the pump is fixed, there is no need to replace the seals, gaskets, impeller rotors, stators or various traditional internal pump components
Application of hose peristaltic hose pump:
It can be used for long-distance transportation, metering pumping, pressure injection (grouting) slurry, material transportation and spraying of viscosity, density, corrosive and abrasive fluid materials in construction, mining, food, papermaking, ceramics and other suitable fields. It can transport liquid materials containing solid particles, crystals, fibrous substances and other impurities without clogging.
1. Chemical industry: acid, alkali, phosphate slurry and inorganic salt materials such as titanium dioxide
2. Petrochemical industry: drilling mud and original transportation
3. Water treatment: transportation of sludge slurry, lime slurry, etc.
4. Mining and metallurgical industries: transportation of filling materials in gold mining, ore pulp in the gold smelting process, etc.
5. Pharmaceutical industry: transportation of various medicines and liquids
6. Food industry: conveying oil materials and beverages
7. Paper industry: pulp and sulfur pulp transportation
8. Construction industry: cement mortar transportation
9. Ceramic industry: transportation of ceramic glaze paste, etc.
10. Nuclear waste, electrolytic waste residue, metal slag liquid, paint, coating, adhesive, glue, latex, refractory fiber pulp and other liquids with high sealing requirements, high viscosity and high particle content.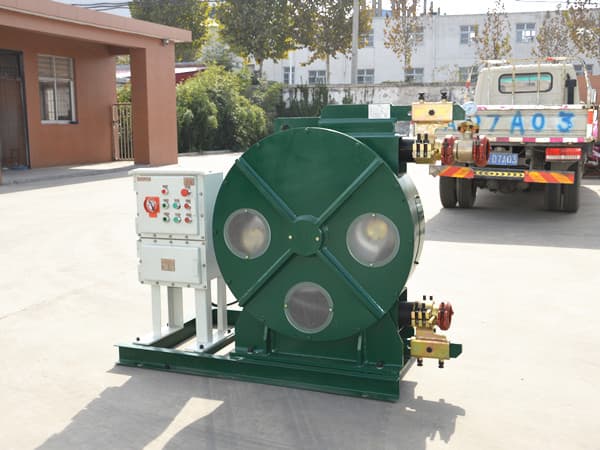 If you would like to purchase a hose pump for the above application, or want a peristaltic hose pump for pumping aluminum oxide slurry, or looking for a reliable supplier, please contact us today! Our email: info@gaodetec.com, our website customer service is always online, waiting for your inquiry.