Industrial mining grout machine for sale
2018-02-15 14:30:02
Industrial mining grout machine is the key equipment in grouting construction. Mining grout machine performance, quality of the grouting engineering safety, quality, grout machine for sale and efficiency plays a decisive role. If the choice of injection pump is blind and arbitrary, it may cost a great deal to fail to achieve the expected result and even lead to engineering accidents. Therefore, industrial mining grout machine should be taken as a warning to improve scientific.
This article will focus on understand and select grouting pumps, especially industrial mining grout machine.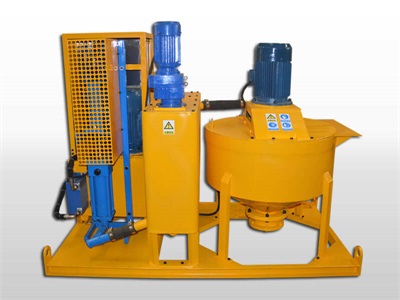 Grouting pump using compressed oil or compressed air as the power source, the use of cylinder or cylinder and grouting cylinder has a larger area ratio, so that the smaller cylinder pressure can produce a higher injection pressure.
Grouting pump for mining, tunnels, water conservancy, subway, construction, bridges and other construction sites grouting water, fill gaps, reinforcement broken rock and other projects.
Features
1. The pump structure advanced, rated output pressure, high displacement, high efficiency, easy to move, easy to use and maintain;
2. Full-featured, that is, you can note a single component slurry can also be injected into the bicomponent slurry; either chemical injection slurry can also be injected cement and other slurry; the simultaneous operation of the cylinder, mixing ratio can be adjusted, mixing evenly; and Can act as emulsion pumps, hydraulic pumps, etc., for other occasions;
3. Good security, in flammable, explosive, temperature, humidity changes in larger places, can be safe to use;
4. According to the different needs of customers to adjust the parameters. Meet different pressure, flow and different special requirements of conveying medium;
5. Three or two cylinder can work to achieve 4: 1 or 1: 1 slurry mixing ratio requirements of the pump pressure, the output flow, to meet the high-intensity injection facilities.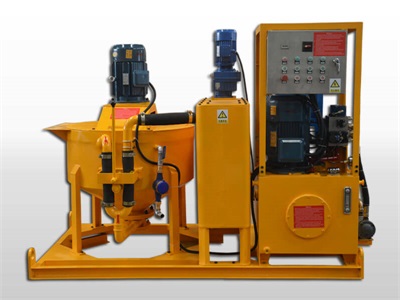 1. Grouting pump should have a larger discharge volume adjustment range, the general grouting final volume and the amount of grouting change is about 8 to 10 times. Grouting the end of small proved to fill the compaction of good.
2. Grouting pump should have reliable pressure control ability. Because grouting "filled compaction" is bound to form overpressure grouting pump, pump at this time should reduce the discharge volume in time to reduce the slurry flow resistance in the gap, so as to avoid the grouting fracturing, the road surface bulge, mechanical accidents and so on. Grouting pump is best with grouting pressure changes automatically adjust the amount of discharge performance.
3. Injection pump operation and maintenance should be simple, safe and reliable. Because the slurry used in grouting pump is easy to precipitate and solidify, the grouting pump must ensure that there is no pause in each grouting (preventive maintenance before grouting should be done). Operating conditions difficult mine, grouting pump must be reliable, absolutely explosion-proof.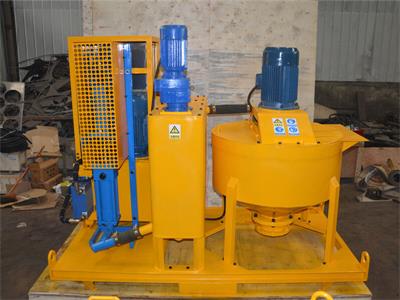 Discover the advantages of using industrial mining grout machine for you grout machine for sale leasing needs today.
Or if you still have questions on that if leasing your industrial mining grout pump is right for you. You can give us a call. That's the reason why we are here for your serious.
Contact us online or email us by info@gaodetec.com.