Diesel concrete spraying machine price
2022-04-26 17:25:29
We are d
iesel concrete spraying machine
supplier and manufacturer from China, we can customize according to your requirements. If you want a d
iesel concrete spraying machine price
, please contact us and we will give you the best price on diesel d
iesel concrete spraying machine
.
Diesel
d
iesel concrete spraying machine
can also be used in construction, railway and highway engineering, underground engineering, tunnelling, mining operations, hydropower engineering and slope stabilization.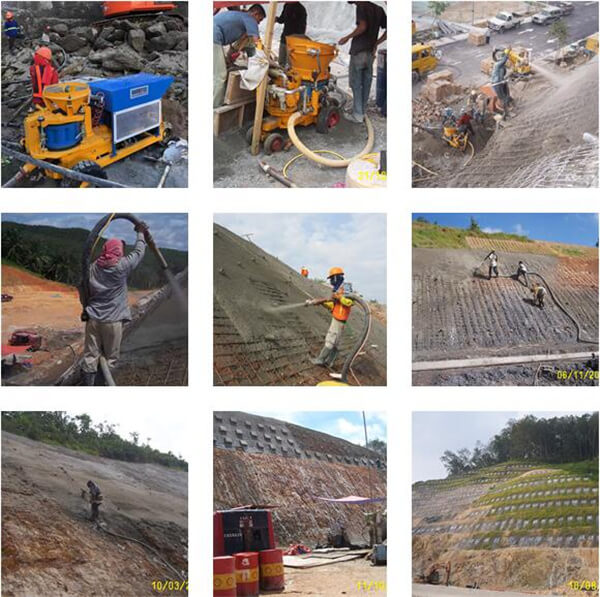 Gaodetec series

d

iesel concrete spraying machines

made in China are available in the following versions:
Basics: Electric drive can be combined with tire chassis.
Extensions (Optional): Air motor or diesel drive combination skid or rail wheels.
Concrete spraying machine
is divided into wet mix
concrete spraying machine
and dry mix
concrete spraying machine
according to different production processes.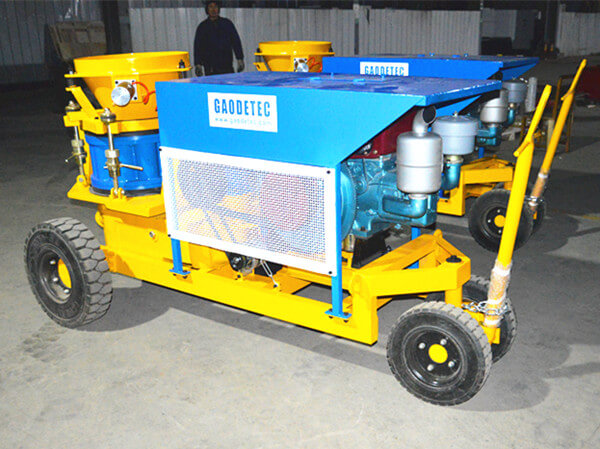 For the wet-mix
concrete spraying machine
, the sprayed soil, cement and stone need to be mixed with water in the mixer first, and then the mixed concrete is purified into the hopper of the shotcrete machine. When dry-mixing the shotcrete machine, dry soil, cement and stone are added to the hopper of the
concrete spraying machine
, and finally water is added to the nozzle.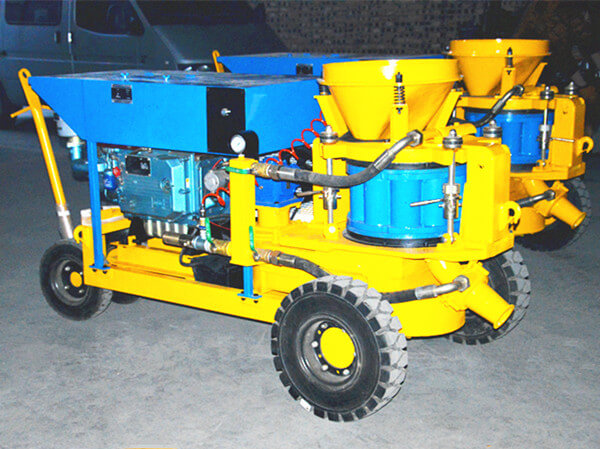 Compared with dry mix
concrete spraying machine
, wet mix
concrete spraying machine
has the advantages of low rebound, low dust and higher strength.


For customers, low rebound can save a lot of concrete materials; in addition, it can give customers more economic benefits. But for slope protection, we recommend to customers dry-mix shotcrete machine, which is more cost-effective.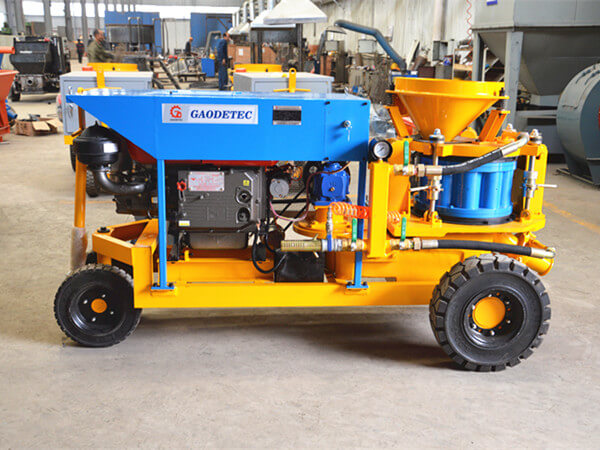 1. The upper hopper and the lifting hopper work together to realize uninterrupted feeding, and the amount of shotcrete per hour can be as high as 9m³, which improves the work efficiency;
2. The diesel shotcrete machine for tunnel protection can slide easily on the track, and the upper hopper is hydraulically controlled to rise and fall, which reduces the labor intensity of maintenance personnel;
3. Four hydraulic outriggers make the equipment work stably, firmly and safely, and are more suitable for on-site construction;
4. After the lifting hopper is raised to the specified height, the oil pump stops automatically, which not only prolongs the service life of the oil pump, but also reduces the fuel consumption and saves the cost;
5. The discharge of the upper hopper can be easily opened and closed, and the discharge amount can be automatically adjusted according to the spraying amount of the dry sprayer, without manual adjustment.
6. The design of the automatic adding device for quick-setting agent is novel and reasonable, the feeding is continuous and uniform, the stepless speed regulation, and the labor cost is reduced;
7. Safety protection plus accelerator station, convenient and safe feeding;
8. There are working switches on both sides of the fuselage, which is more convenient to operate.

If you are interested in our
concrete spraying machine
or want to get a quote for
concrete spraying machine
, you can contact us directly, email:
info@gaodetec.com