Complete grout plant with mixer, agitator and pump
2022-02-12 11:18:15
As a professional
complete grout plant with mixer, agitator and pump
supplier and manufacturer in China, Gaodetec provides you with appropriate solutions for tunnel, micro tunnel / pipe jacking / directional drilling, anchorage, dam construction, diaphragm wall / mud wall and soil mixing (deep mixing). Gaodetec
complete grout plant
series includes piston type, plunger type and extrusion hose type. We can provide diesel power and electricity for better use under various conditions.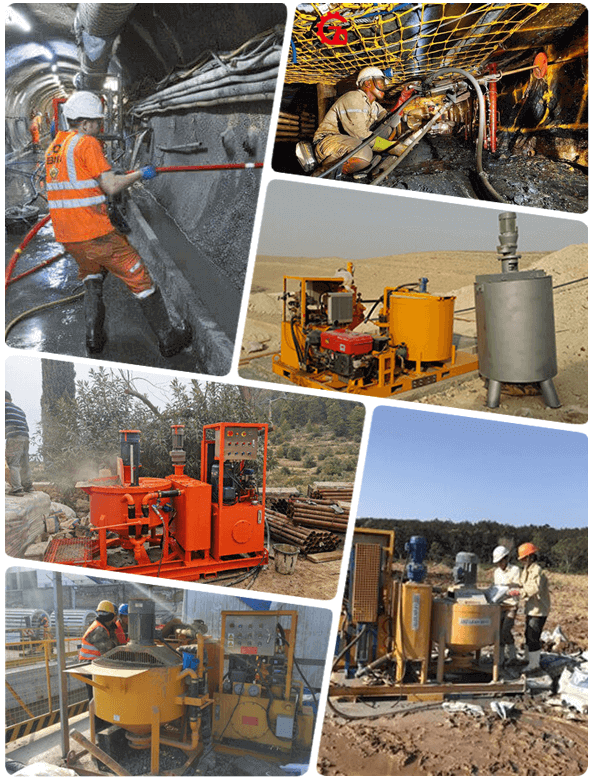 Mixing and grouting of cement suspension become easy. Colloid mixer, double plunger pump, mixing tank, water tank, hydraulic aggregate, continuously adjustable flow and continuously limited discharge pressure.


Complete grout plant
is a combination of mixer,
agitator
and grouting pump all in one equipment. The special mixing effect of cement or bentonite with water is preserved in the mixer through the high turbulence generated in the pump casing. This turbulence with high shear force separates cement or bentonite particles to form a fully hydrated suspension.


At the end of the mixing process, the mixture is transferred to the mixer. The slow mixing paddle prevents the grout from settling out of the suspension and removes any bubbles from the mixture. Each machine contains a mixer and pump with matching capacity, together with the mixing tank, which can realize almost continuous operation once the work starts.


A full range of
complete grout mixing plant
have been developed, including piston type, plunger type and hose type. The mixer volume is from 200L to 800L, the mixer volume is from 300L to 1200L, the pump flow is from 0 to 130L / min, and the pressure is from 0 to 100 bar.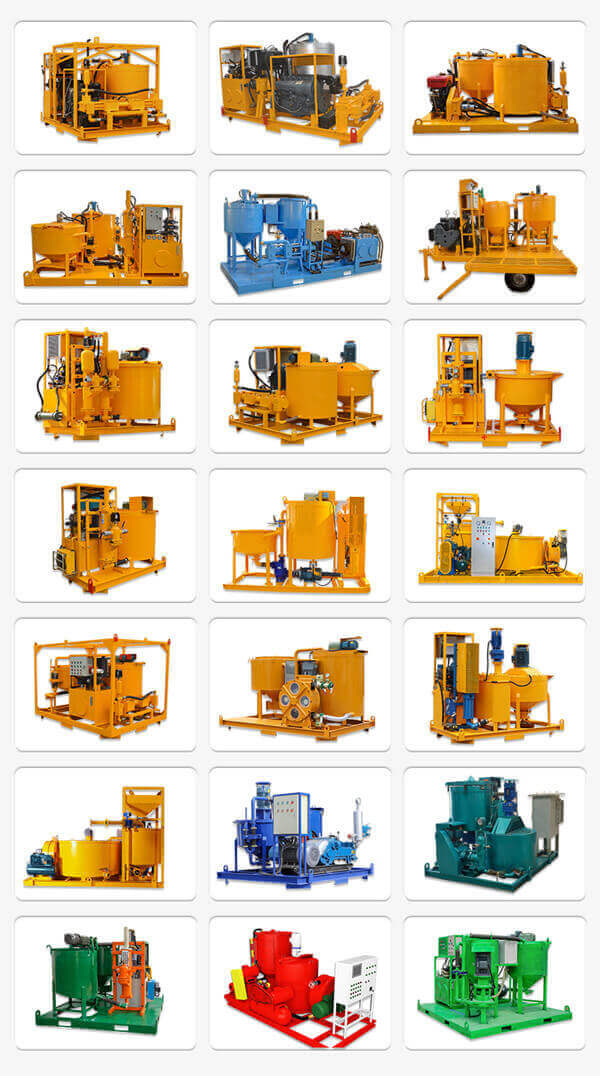 The
complete grout unit
used for mixing and pumping cement slurry has the following advantages:
1. Continuously output small pulses or kick or twitch
2. The grouting pressure and flow can be adjusted steplessly.
3. High speed vortex mixer ensures uniform and fast mixing.
4. The
complete grout station
adopts extrusion handle switch, which is easy to operate, safe and reliable.


As a supplier of
complete grout plant with mixer, agitator and pump
, Gaodetec Equipment is a leading manufacturer of grouting mixing pump station, shotcrete / shotcrete machine, grouting pump, mortar pump, peristaltic pump and soil planter, as well as a unique supplier with ISO 9001:2008, SGS and CE certificates among the above products in China. Our products have been exported to the United States, Canada, the United Arab Emirates, Malaysia, Pakistan, South Korea, Bahrain and Nepal. The export amount is up to US $1000000.00


Our
complete grout plant with mixer, agitator and pump
has dozens of models, which can provide appropriate models and the best solutions according to your needs. If you have special requirements, we also support customization. Therefore, please contact us immediately to get more information about
complete grout plant
for your enterprise!!!