Automatic grouting plant supplier
2020-11-11 10:27:06
Automatic grouting plant supplier

As a professional automatic grouting plant supplier, Gaodetec has produced grouting pump, grouting pump station, grouting mixer and other related grouting equipment, and has been widely praised by customers. The related grouting plant has electric and diesel engine for choosing, we can also customize the grouting plant according your request.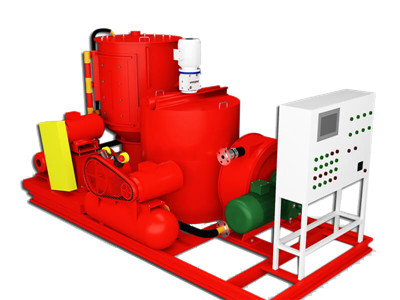 The automatic grout plant integrates the grouting mixer, grouting agitator and grouting pump. The automatic grouting plant for sale is mainly used in the construction of over ground and underground works such as highway, railway, hydropower, construction and mine. The grouting mixer machine eddy current pulping, pulping fast, uniform, water, cement and other media can be quickly mixed into a uniform slurry; Then the mixed slurry is transferred to the mixing tank. The grouting pump draws the slurry from the mixing tank (the storage tank) to achieve continuous pulping and grout operations.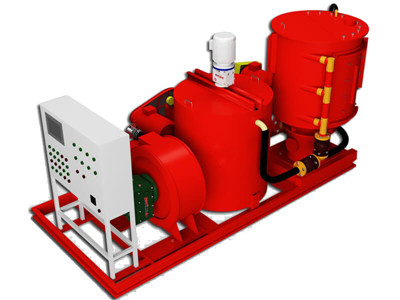 The automatic grouting plant for sale is GBP1000/1600/20 HP-E grouting station. The grout agitator is 1600 L, and the pump max output is 20m3/h. The automatic grout plant consists of a round steel tank, pump and motor mounted on a solid foundation frame. Mud by using the special pump produced by high-speed eddy current, after sucked out the mud from the bottom, and then back to the same in the form of tangential tank, in order to obtain higher efficiency through the system of pneumatic pipe clamp valve timing control operation, the mud pump can be taken to storage container or directly to use area in this way, can be in a very short period of time to obtain uniform mixture of colloid and high quality.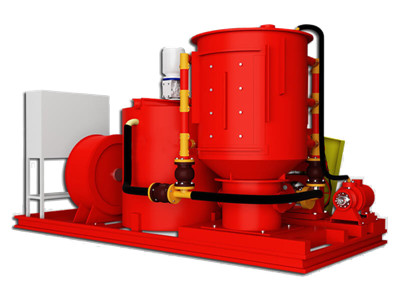 1. The grouting pressure can be steeples adjusted.
2. Rectangular agitator is adopted for compact structure and easy to move.
3. It has the function of recording and displaying the reciprocating times of grouting pump by the counter.
4. Vertical grouting pump hydraulic reversing and hydraulic driving.
5. It has an air cooler and a water cooler, which can adapt to the working environment of different temperatures.
6. The stirring switch is a extrusion handle, which is convenient and reliable to operate.
7. Grouting pump with high and low speed rotary ball valve switches.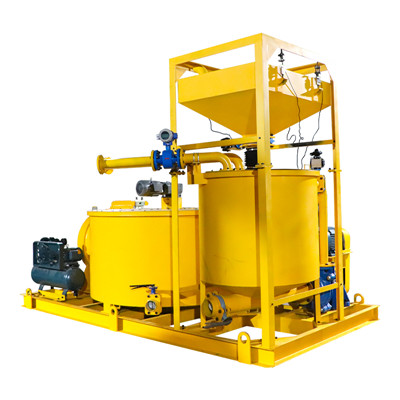 When we use the automatic grouting plant for sale, we should remember the following things:
1. Start the engine to ensure that the machine has time to warm up.
2. Before adding cement, be sure to fill the mixer with water to prevent agglomeration of the cement. Sufficient water can also lubricate the pump rotor and stator.
3. We should take time to clean the machine, which is determined by the agitated material, and it takes about 3 or 4 cleanings to reach a clean state
We all know that there are many automatic grouting plant manufacturers for you to choose, but please believe that Gaodetec will provide you with the best service and choice. If you want to know more, please contact us! Email: info@gaodetec.com